Whether you're hosting a family feast or gathering friends for game night, a stylish set that suits your needs makes a welcome addition to any space.
Let's Talk Turkey
Here's something to be thankful for when serving holiday meals—an extra-large table that offers ample room for turkey with all the trimmings. A removable leaf adds even more space, while optional bench seating accommodates extra guests.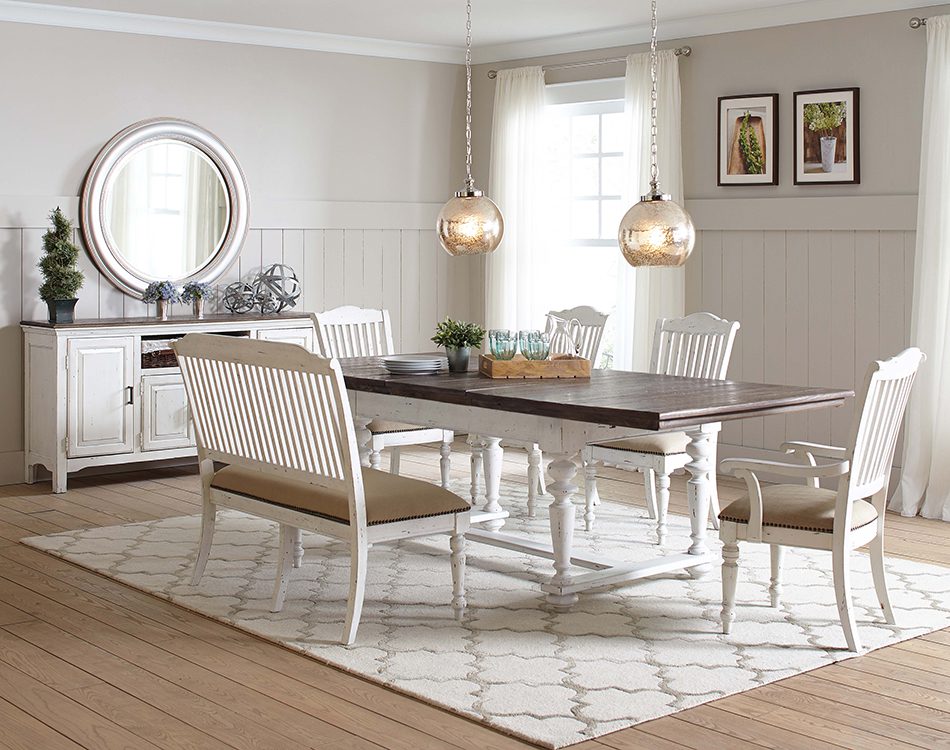 Cozy Family Suppers
Hot homemade soup or hearty comfort foods—set the stage for memorable autumn meals with a table that invites togetherness. This pretty four-seater fits easily into small spaces.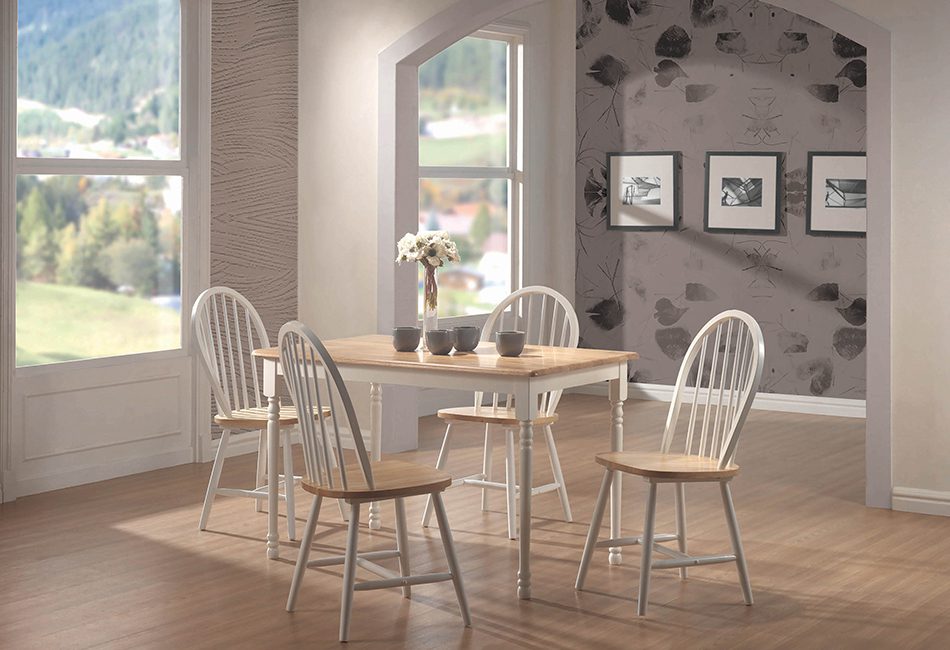 Study Sessions
Whether kids are tackling homework or you're catching up on after-hours projects, comfort may be your ideal feature. Chairs with padded cushions and seat backs make any work more pleasurable.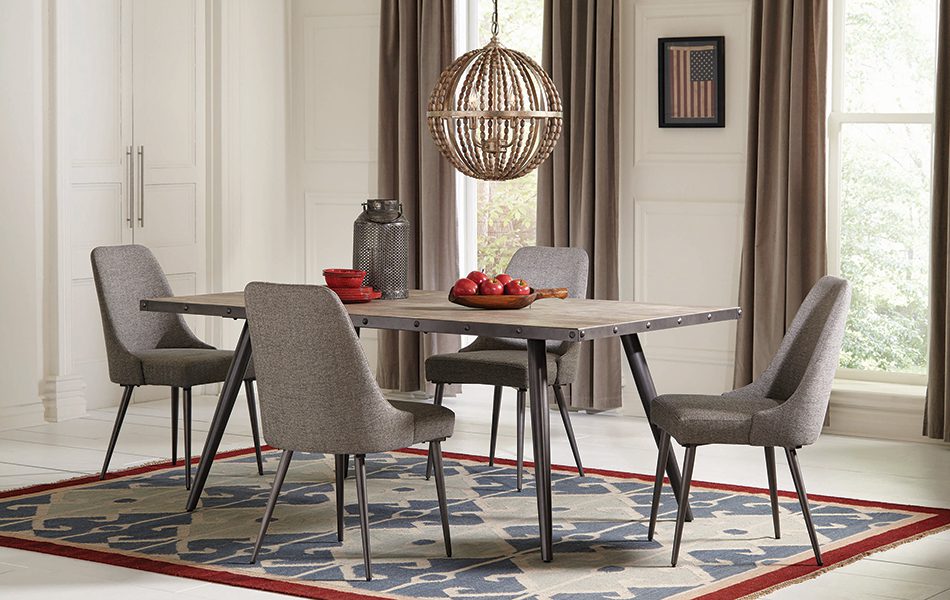 Getting Crafty
When your dining table doubles as a place for everything from pumpkin carving to pinecone projects, you want something that can withstand a mess. This retro set lets you get creative with paint, glue, and glitter and wipes clean easily.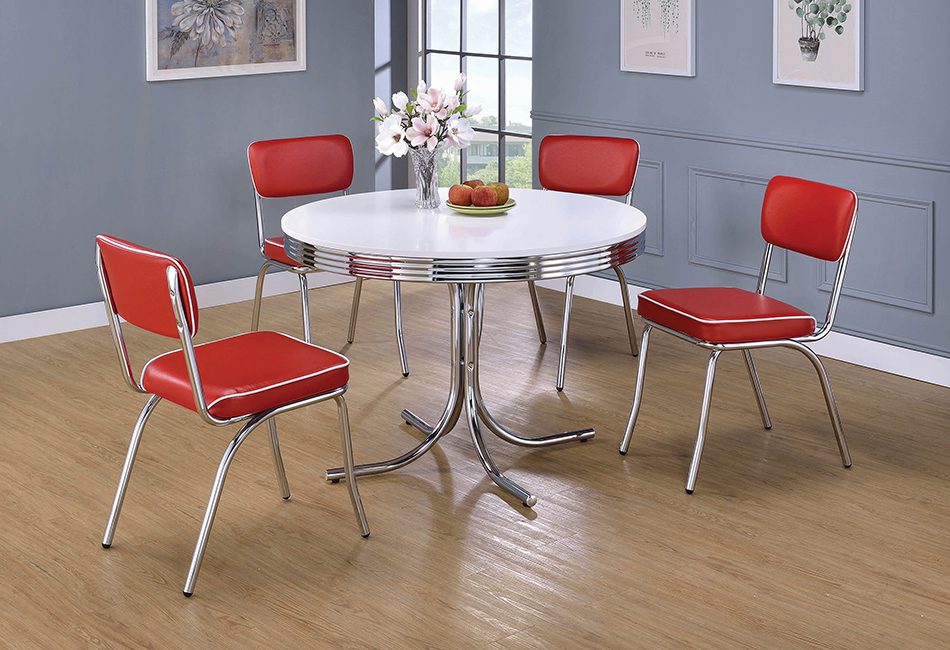 Play Well with Others
Poker to Parcheesi, jigsaw puzzles to Jenga—a game table lets everyone know you're serious about having fun. Add chairs with plush padding, swivel seats, and rolling wheels for hours of at-home entertainment.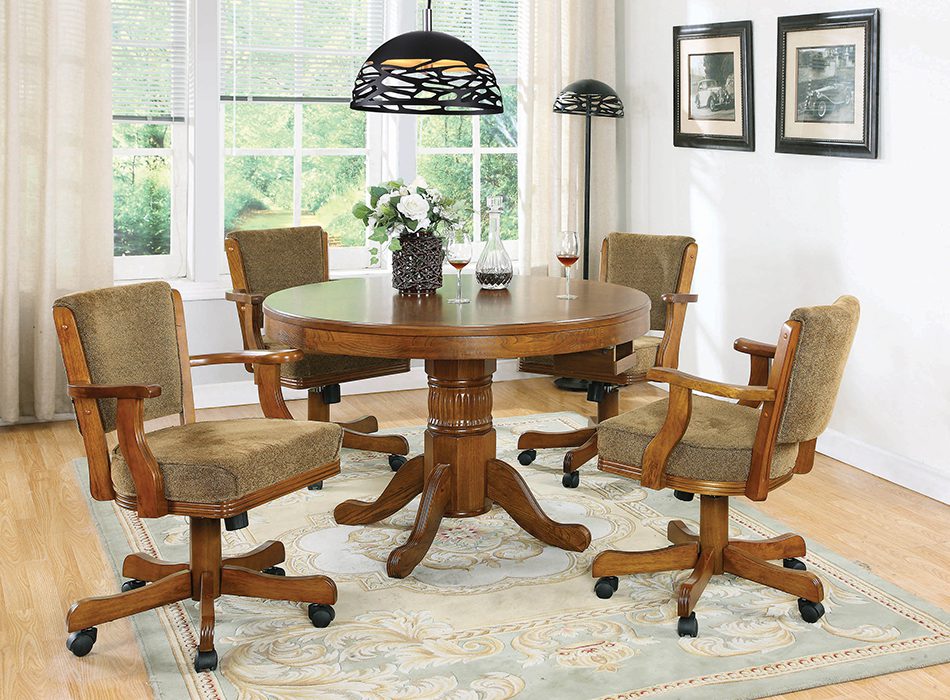 Hosting Sunday brunch, creating DIY décor, or simply sipping warm cider with a friend—autumn offers countless opportunities to gather around the table. Discover your ideal not-just-for-dining set and get ready to enjoy the great indoors.