Raise the Bar
Just say no to $15 cocktails—a stand-alone bar lets you embrace your inner mixologist without committing to costly built-in bar construction.
Hands-Free Talk
A bar table gives guests a place to set snacks while they sip—say goodbye to juggling plates and red wine disasters.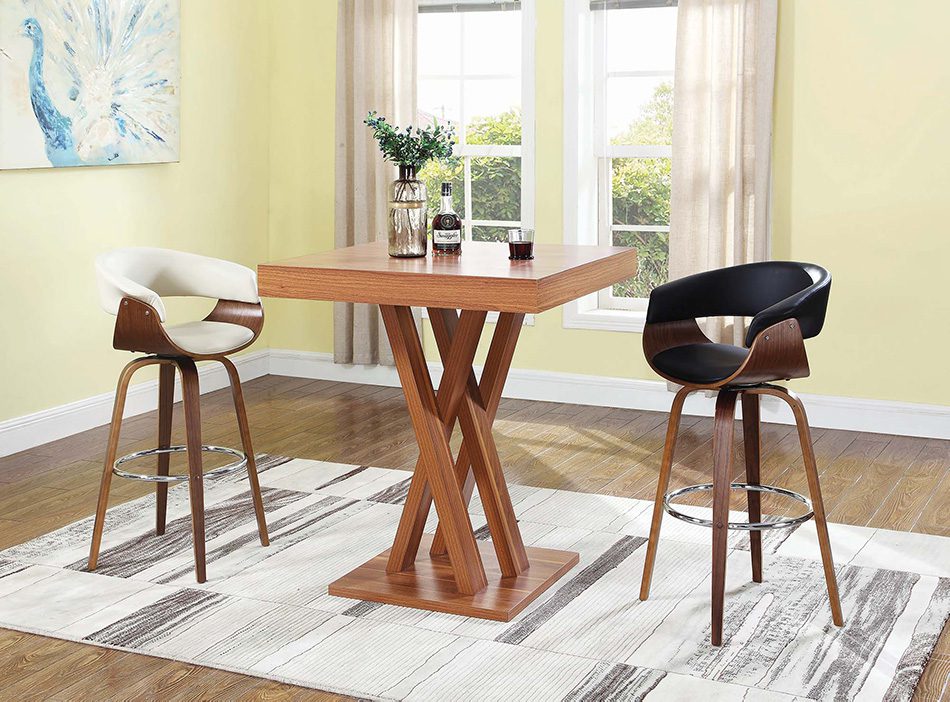 Take a Seat
Retro to contemporary, barstools blend style with substance—offering comfortable seating for breakfasts, parties and everything in between.
Set the Table
Poker, board games, RPGs—with a game table and comfortable seating you're set to play for hours.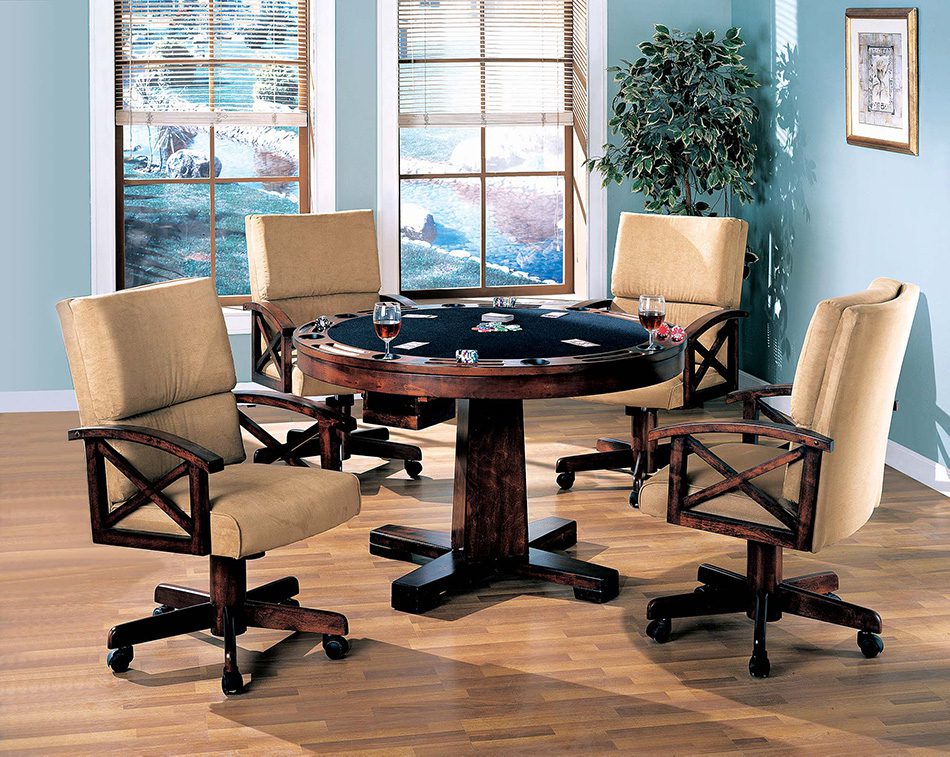 On a Roll
Load a bar cart with drinks, appetizers, and desserts, and you can binge watch TV without leaving the couch.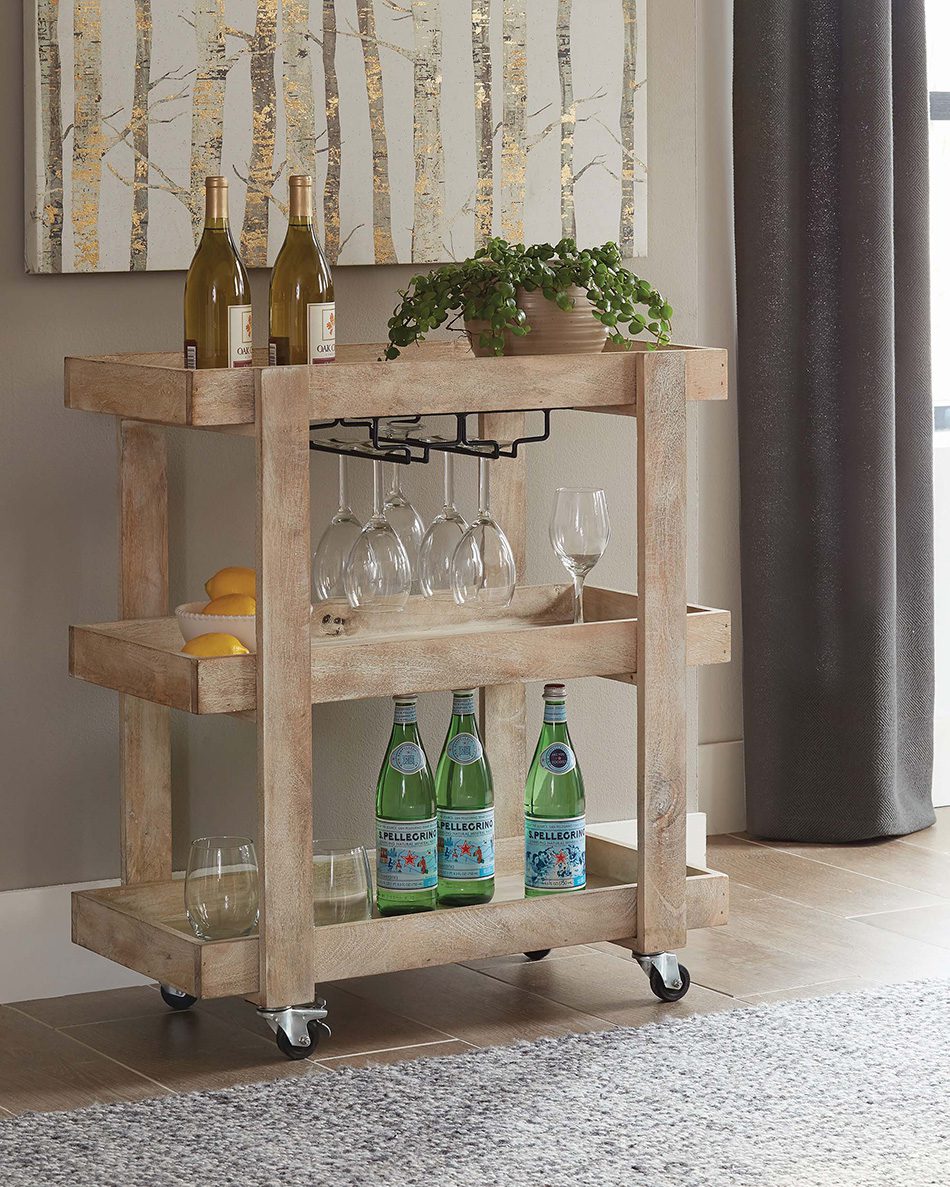 Watch It
Consoles put the TV front and center, while shelves house streaming devices, cable boxes, and Blu-ray players—plus you can keep game controllers and other clutter behind closed doors.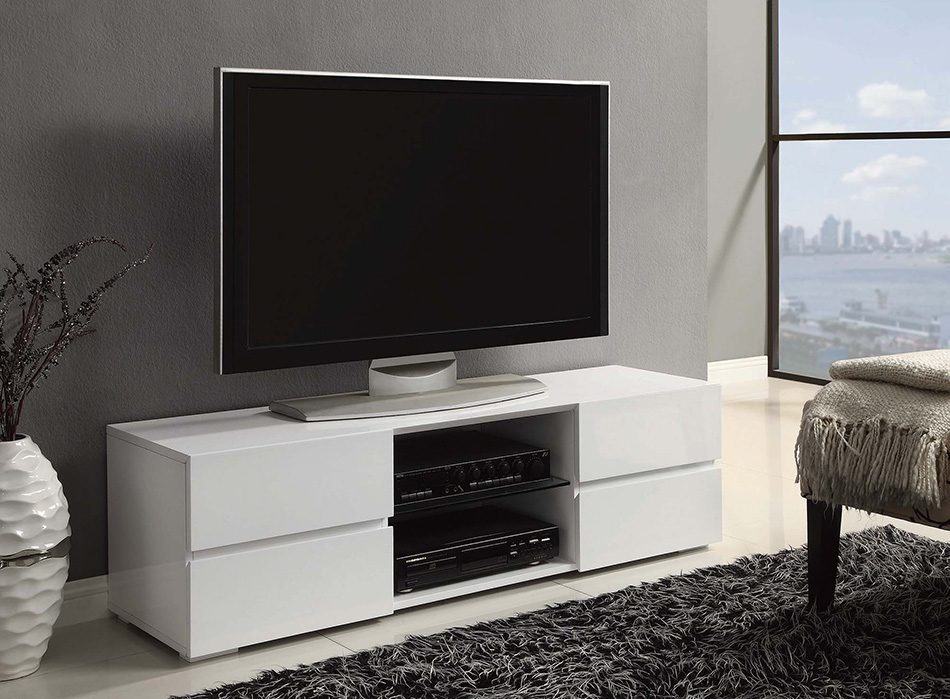 Dinner and a Movie
Eating from the comfort of your couch? Bring food to your level with a lift-top coffee table—think TV tray, only fancier.
Lean Back
Reclining seats bring the movie theater experience home—and let you talk to the screen without getting shushed.
Great entertaining doesn't require catering and fine china—it's all about making guests feel welcome in your home. Add in a couple of key pieces for comfort and convenience and elevate any gathering—from potlucks to cocktail parties.