You find something beautiful and comforting about what is behind the facade. Exposed beams, bricks, and pipes reveal that there's an elegant beauty to the elements that hold things up and together. Inspired by factories from the 1900's, today's industrial furniture blends that minimalist and unfinished look with a modern sense of comfort and style.
Add an industrial charm to any room
Here is an homage to an industrial bookcase that in the past would have held product samples, binders, and manuals. This industrial style bookcase is perfect for the special things you want to showcase, or the practical items you need to store.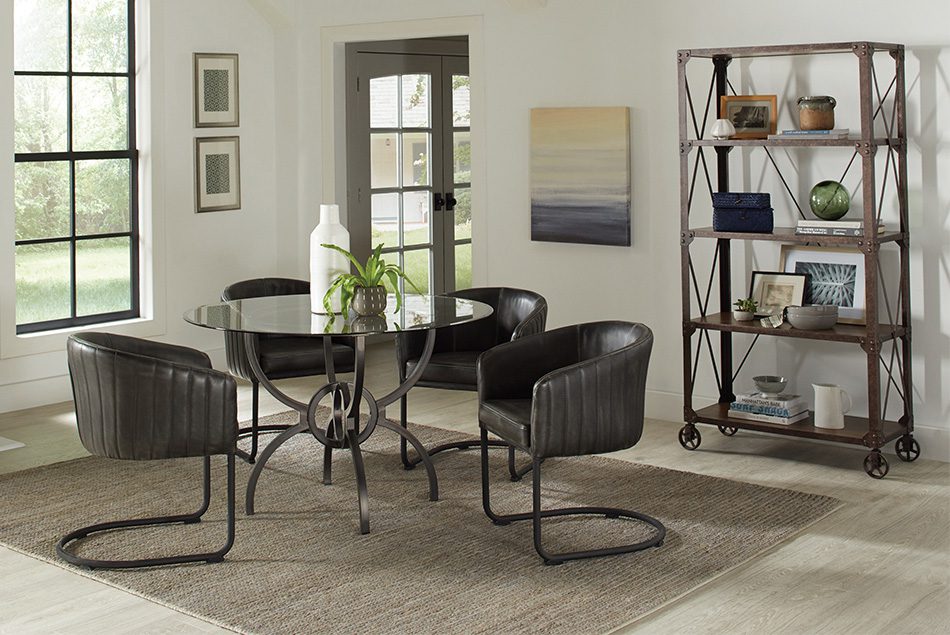 Get productive at your home-worksite
In a factory office, a desk was where someone worked hard thinking. Nothing has changed. If you've created a space to think and work at home, add an industrial piece that says it can also be enjoyable and meaningful.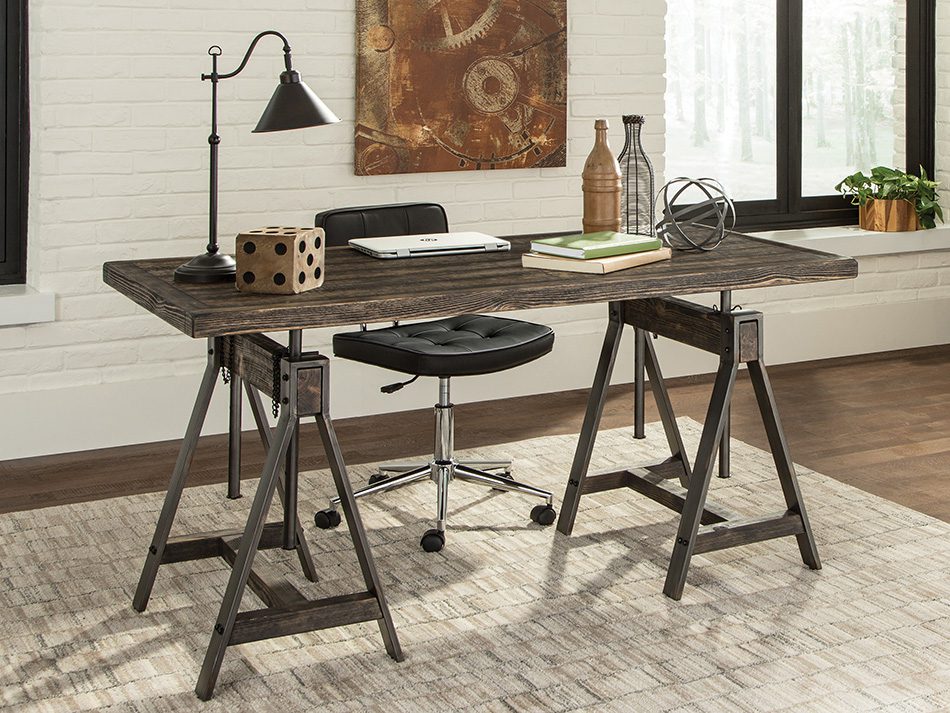 Add a timeless classic into your space
Even if industrial is not the style you prefer. A unique piece that reflects that vintage style may add an eclectic charm to a living room, den or home office.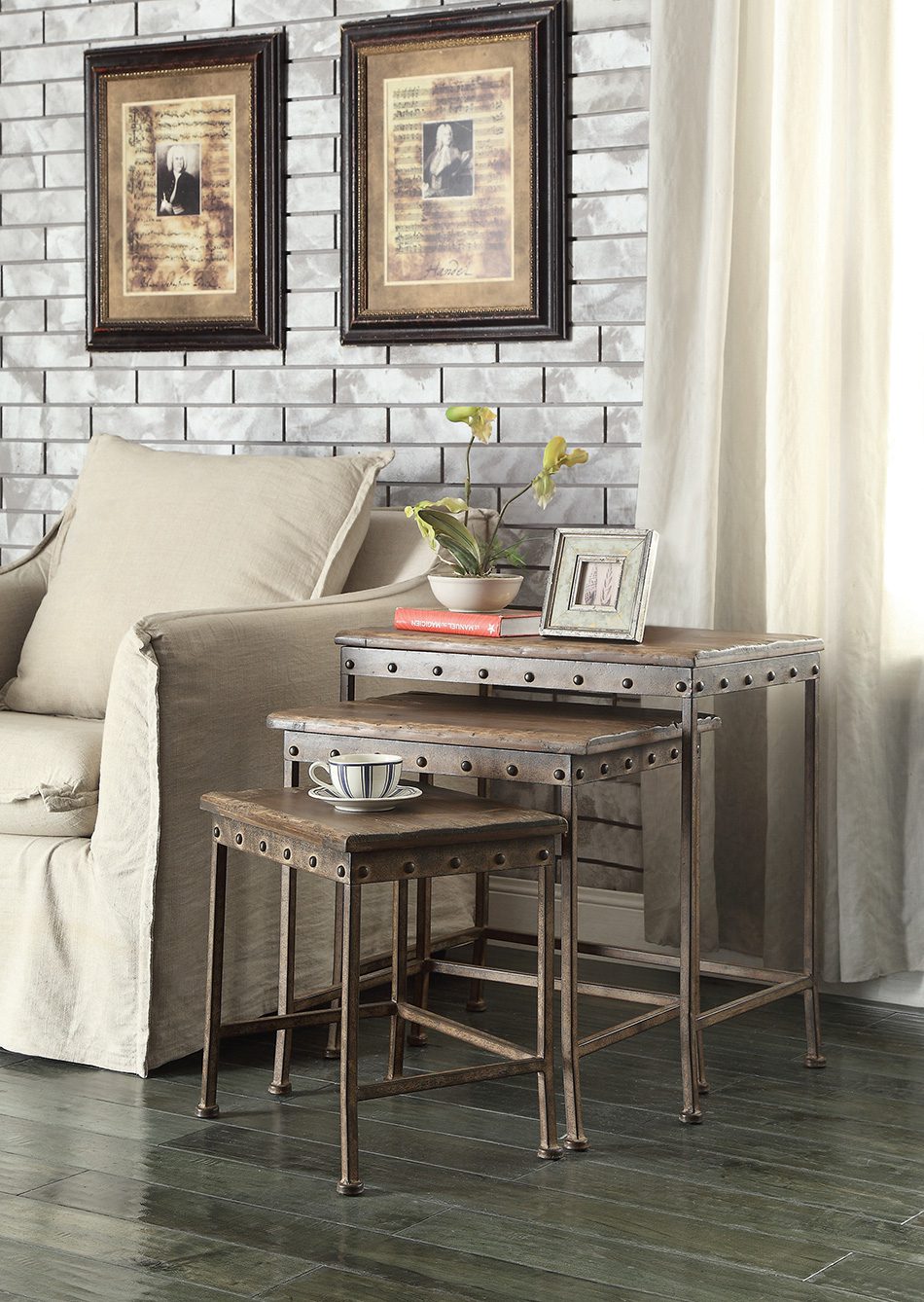 Expose modern to the industrial
Uncovered vintage light bulbs can reveal a warm side to any modern setting. There are many lighting options to consider, including this three-light table lamp.
Accent a room with unique pieces and finishes
Here's a way to add a little industrial to any room. Try using a piece in a way for which it was not originally intended. Why not use a cart or a case or even a stool as an end or side table? Your imagination is all you need to make any room a little more industrial.