Setting Up Your Home Office
How your work area looks has a direct correlation with your productivity, so be very meticulous when brainstorming design ideas. Ultimately, know that it's YOUR sanctuary so there is no right or wrong way to do it, just your own unique way!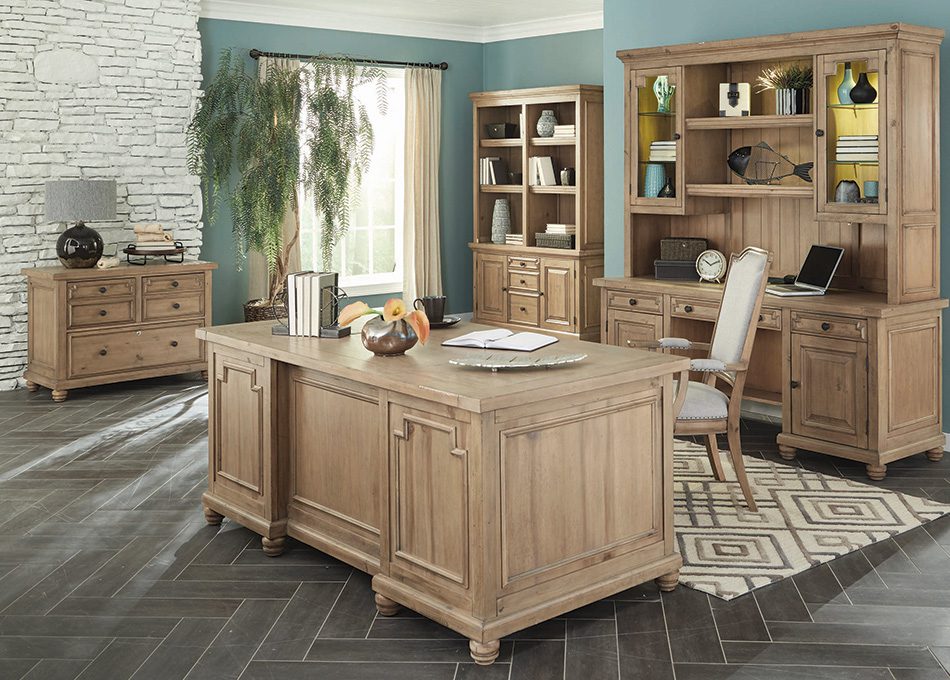 Product Highlight: Florence Home Office Collection
If classic & vintage design is right up your alley, then our Donny Osmond Florence Home Office Set is something you need! Fully loaded and designed to create a professional atmosphere for your work space, its vintage-rustic finish and sharp architectural design details will bring elegance and warmth to your home.

Office Layout Tips and Tricks
Invest in a great chair considering you will spend hours every day parked in it
Let there be light! To prevent eye strain make sure to position your office in a well lit area
Keep your personal items out of your professional workspace
Organize vertically if your office lacks space. Tip: Hanging shelves are ideal to un clutter your desk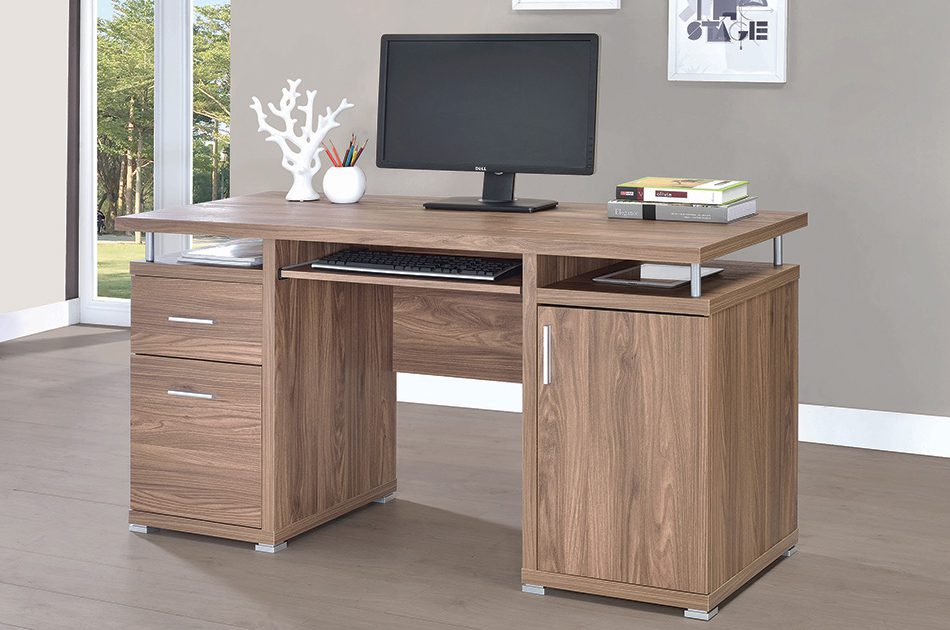 Picking the Perfect Office Furniture
Functional usage trumps looks. Choose furniture that will serve a purpose
Give your back a break! Standing desks help users feel more alert and productive on the job
When choosing a desk, laminate surfaces are the most popular, metal/steel surface is the most durable, and wood/veneer finish is the most elegant
Lastly, pay close attention to ergonomics and space when choosing your desk size
Sources