Travel back in time through the pages of a historical novel, embark on a virtual trip to another continent, or explore a subject you wish you'd studied in school. Books can take you anywhere you want to go—no passport required.
Whether your book collection contains a few select favorites or rivals that of the local library, bookshelves let you showcase all your volumes in style. Organize by color and layer in decorative accents like candles, photos or vases. Or go old-school alphabetical accented by retro bookends. Shelves are the furniture equivalent of a blank canvas—fill them with your imagination.
Today's shelves offer so many options beyond traditional vertical wood bookcases. You'll easily find designs to match your décor style—in sizes to fit your space or the number of books you have.
Here are a few of our favorites:
Contemporary Chrome
Metal and glass shelves let your collection shine.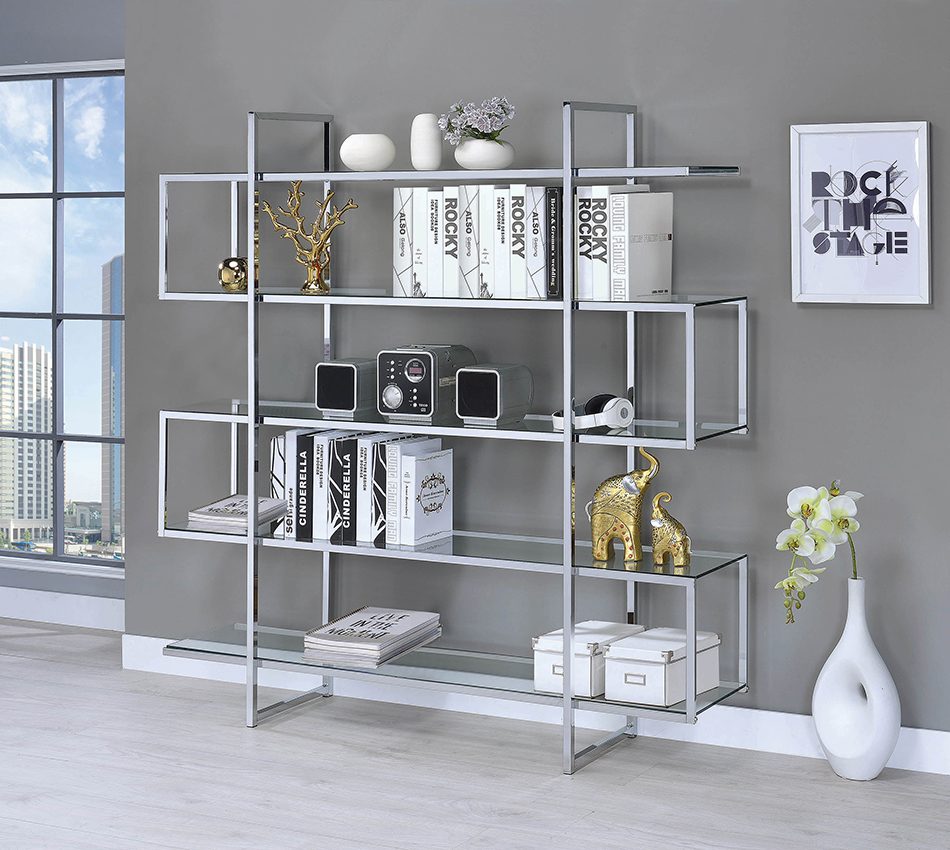 A Clear Choice
Acrylic shelves keep the focus on your books.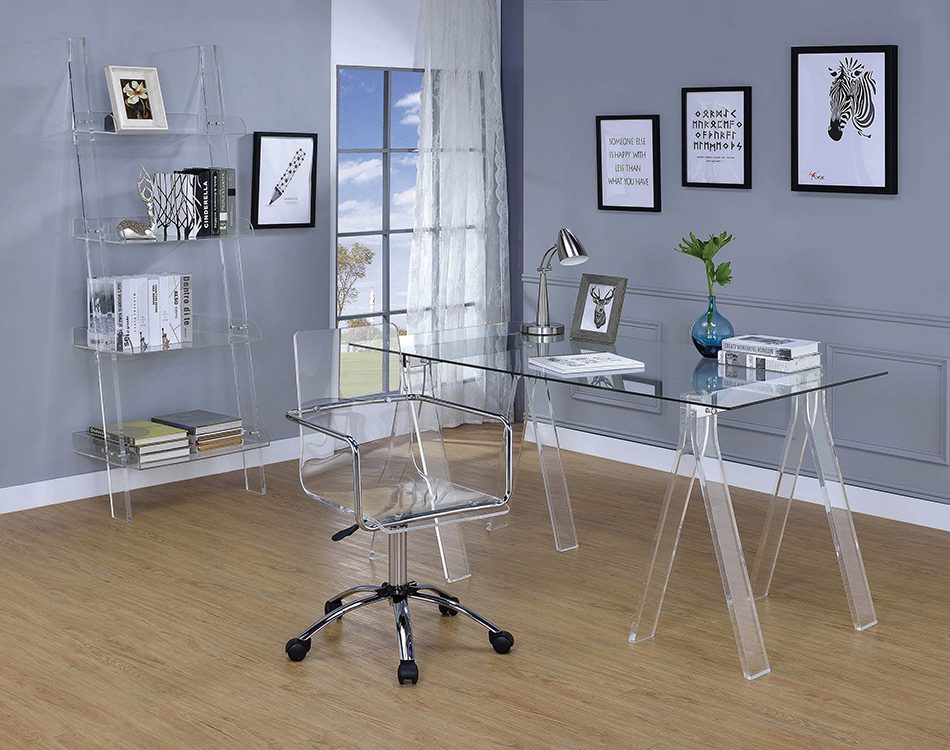 Case Closed
Glass doors protect precious volumes from dust.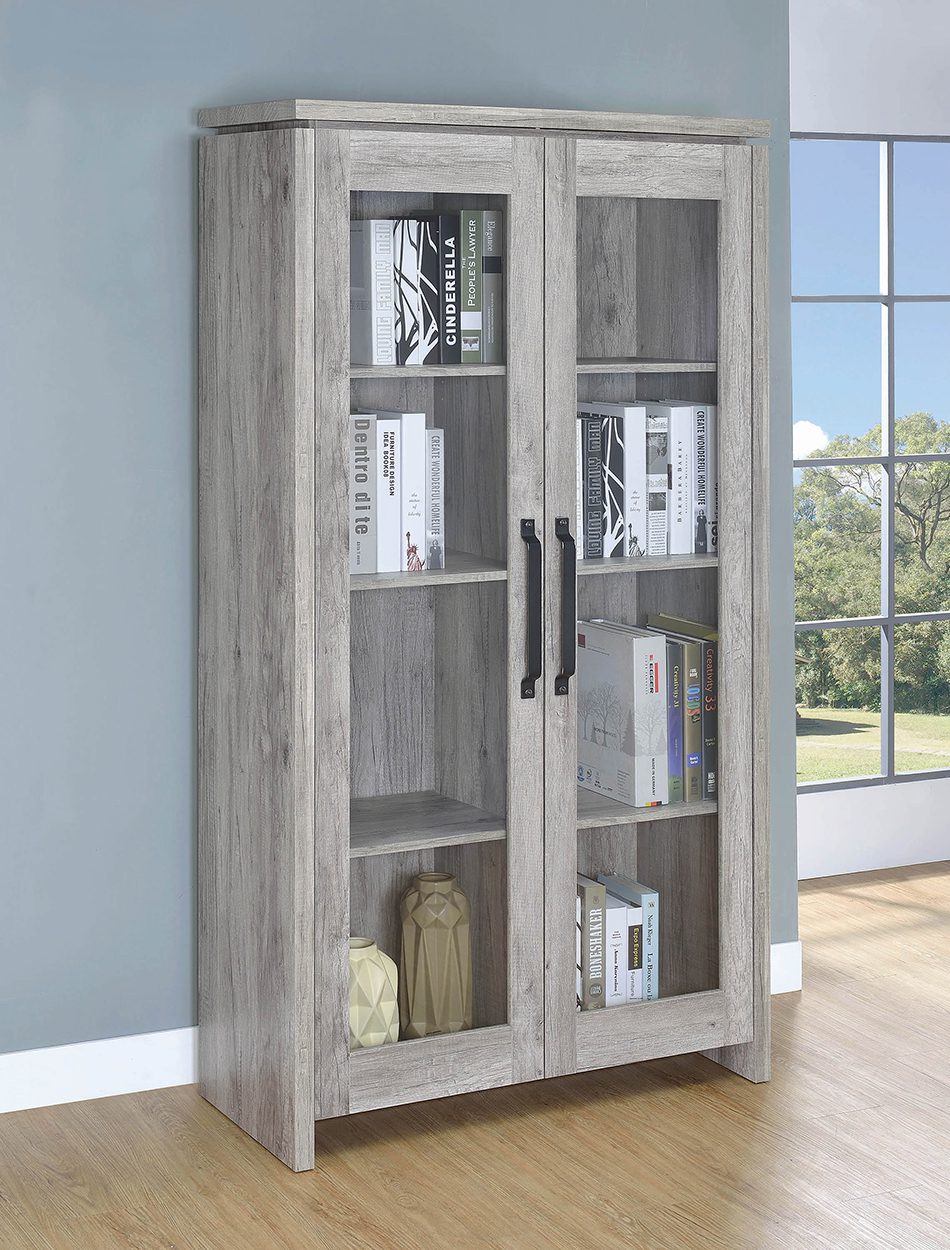 A New Angle
A break from horizontal lines adds interest to any collection.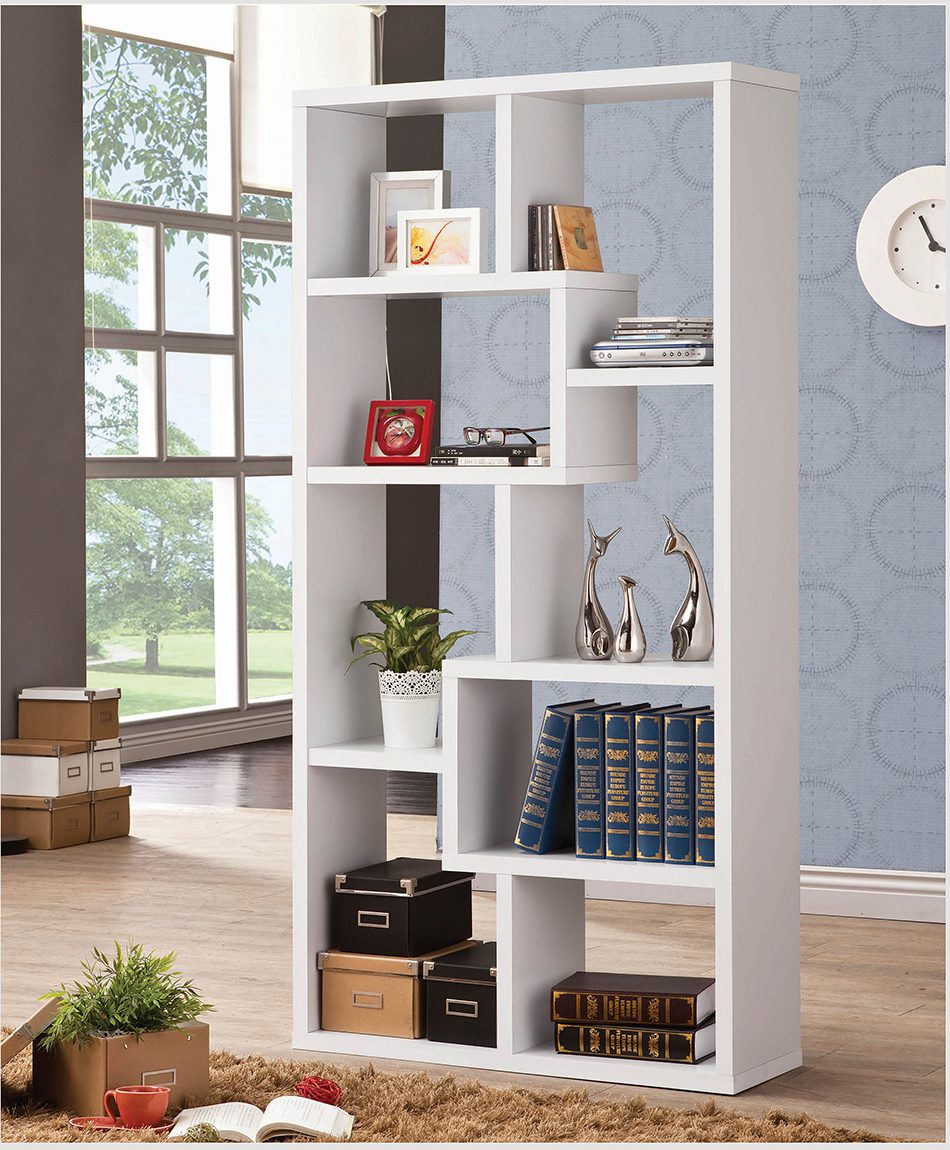 Low Profile
Shorter shelves free up wall space for art.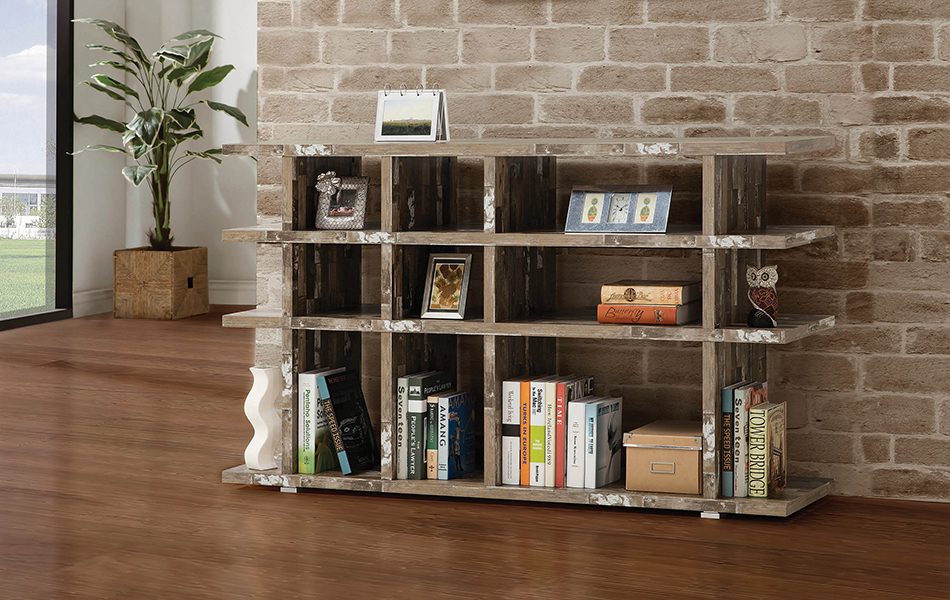 Too many books?
Anyone who loves to read will tell you there's no such thing—just not enough bookshelves.
Wondering what to read next?
Fill your shelves with some of our favorite fall recommendations: