Who says you can't have it all? Transitional style offers the freedom to pair antiques with modern art, plush sofas with sleek coffee tables—curating a cohesive design that's uniquely your own. Plus, you can update indefinitely to reflect trends so the look always stays fresh.
Once you master the basics of transitional style, you can easily mix and match without creating an overly eclectic vibe. Here are a few tips to get you started:
Make Yourself Comfortable
When it comes to choosing a transitional sofa, think stuffed, not stuffy. Select a style that lets you relax and unwind—whether you're swapping stories with friends or enjoying an afternoon siesta. Feel free to pile on the throw pillows and add a few blankets to up the cozy quotient.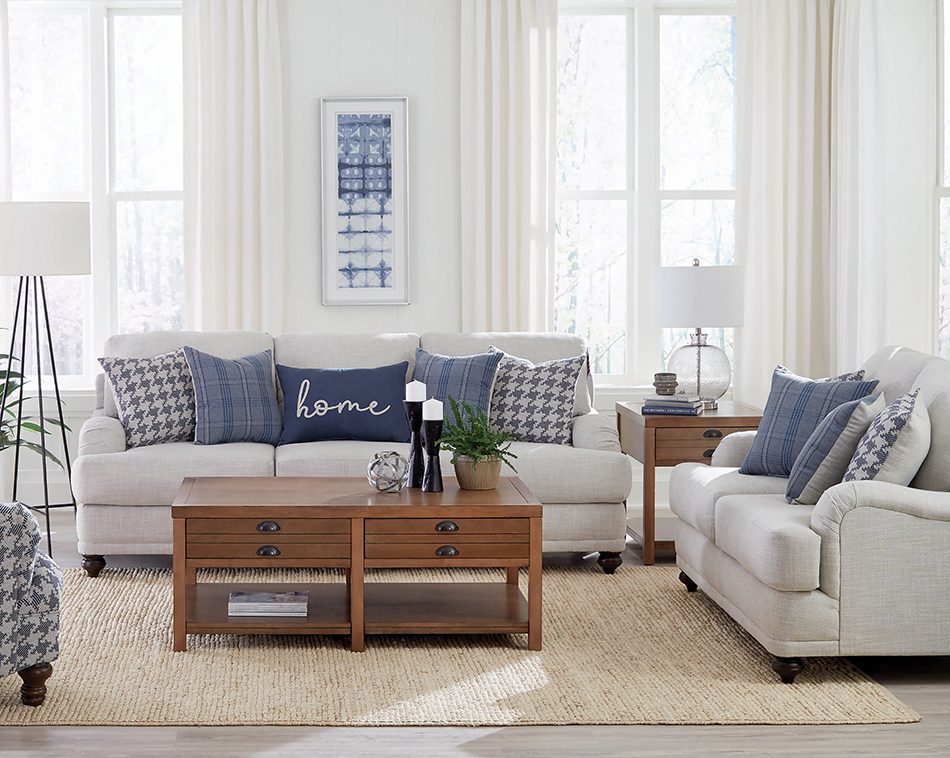 Remain in Neutral
Clean and serene, the transitional palette features warm neutrals like cream, gray, and taupe accented with darker colors like chocolate brown or midnight blue. Select a few complementary shades with understated tone-on-tone patterns to add interest without confusing the eye.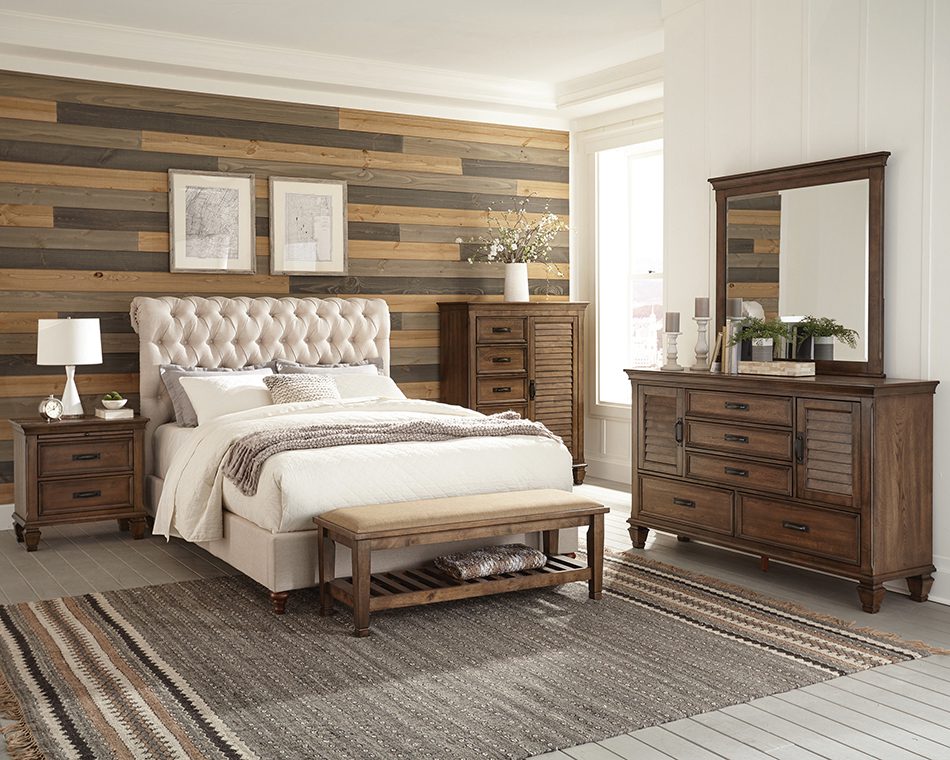 Make a Splash
Avoid the 50 Shades of Beige look by adding a dash of color. Vivid artwork livens up a monochrome look or go the budget-friendly route with a pair of bright throw pillows.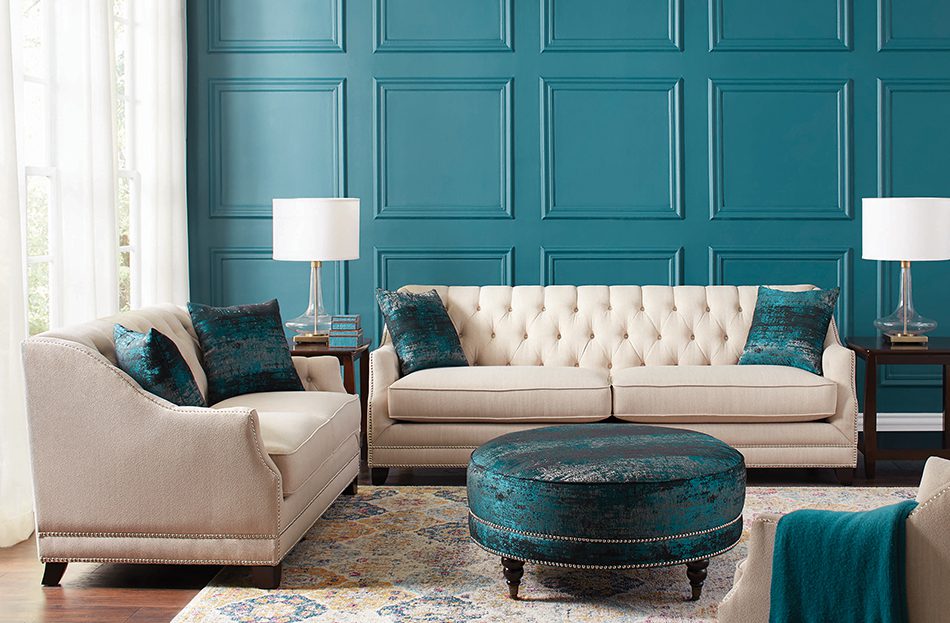 Stay in Touch
What transitional style may lack in color, it makes up for in texture. Rattan, leather, and wood. Chenille, velvet, and fuzzy rugs. Metal, steel, and lacquer. Layer on your favorite tactile elements till it feels right to you.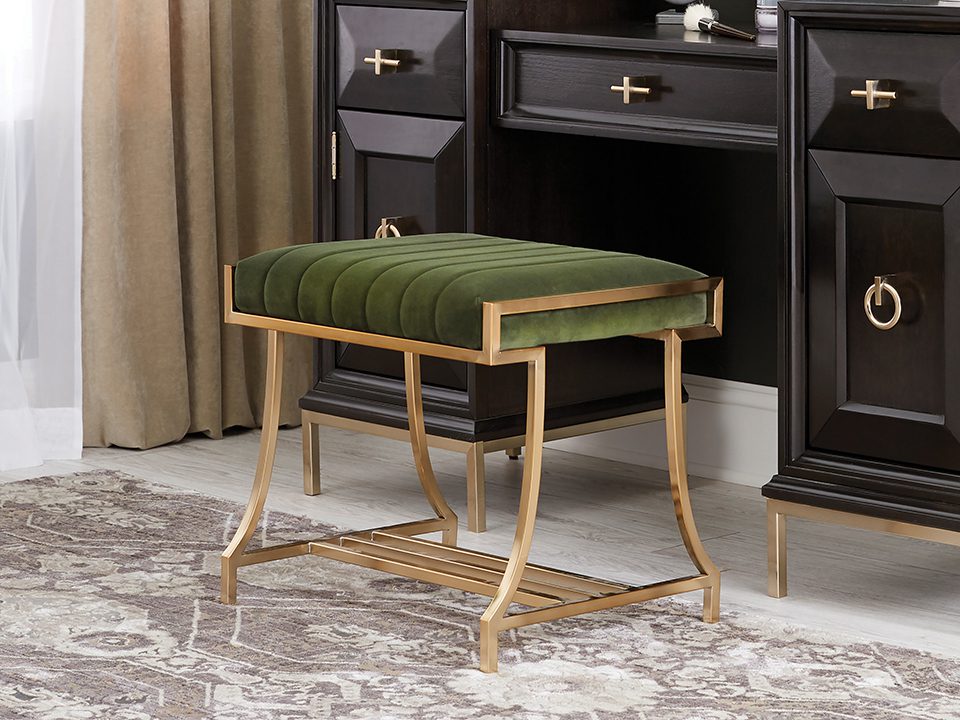 Less is More
Mixing furnishings and fabrics creates a layered look that doesn't require ornamentation—so just say no to knick-knacks. Choose a few large accessories that will stand out in your calm, quiet space.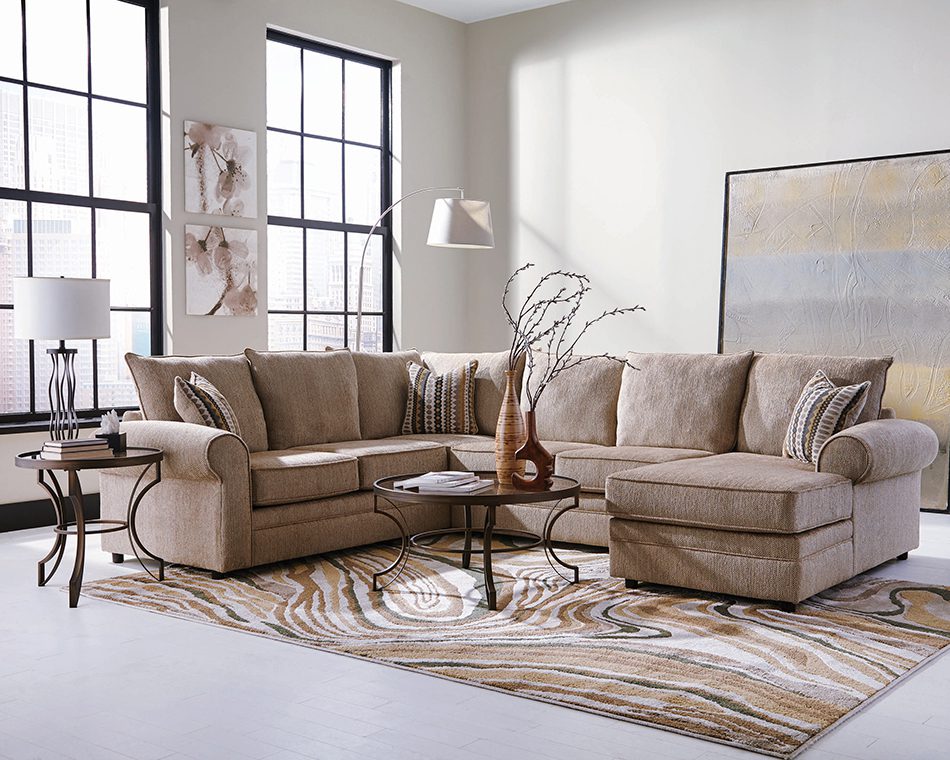 Express Yourself
Round out your transitional space with a bold statement piece that showcases your personality and invites conversation.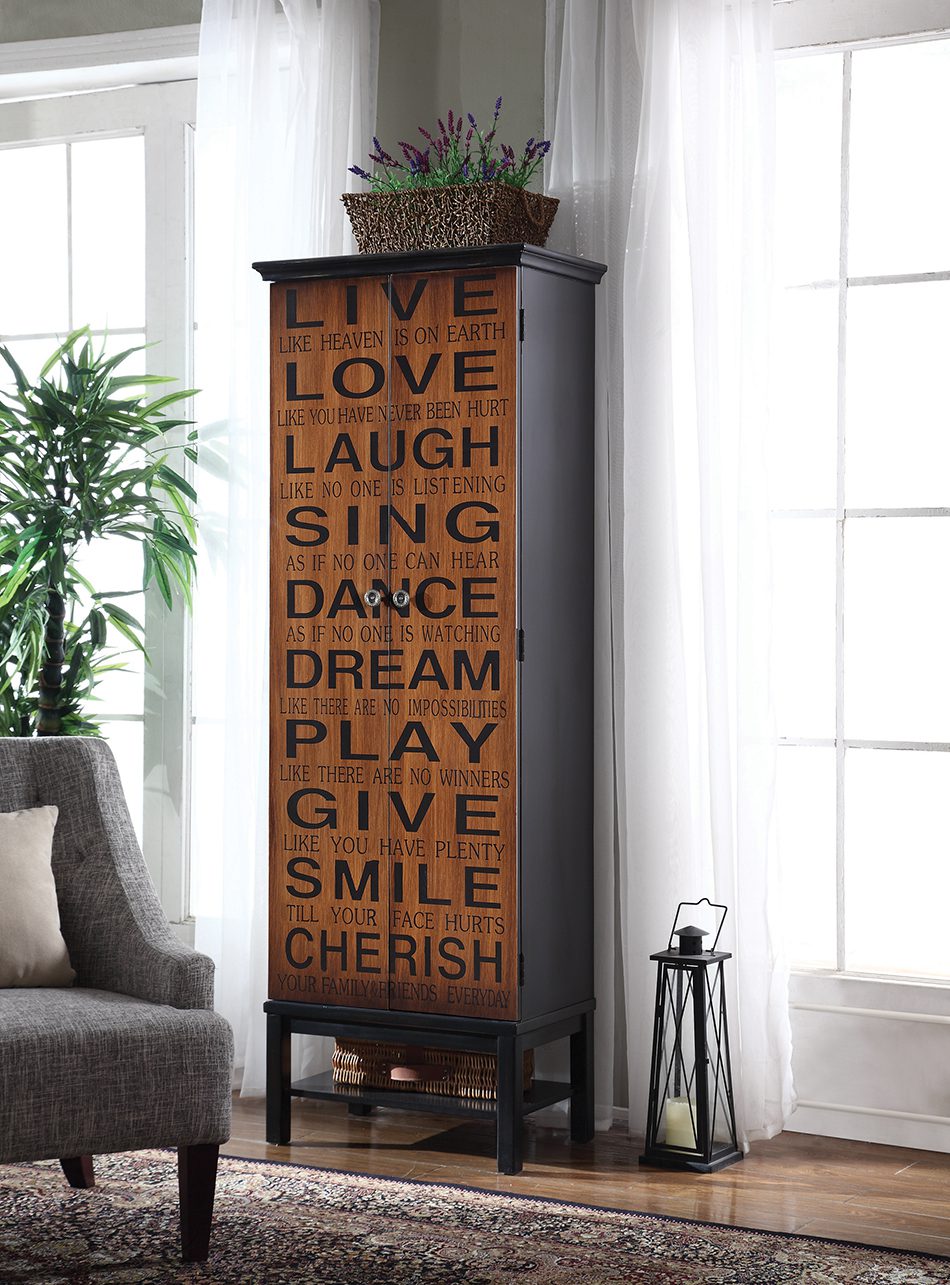 Best of Both Worlds
By bringing together your favorite traditional and modern elements, you'll create a transitional design that's unlike any other. Now that you know the basics, let inspiration be your guide.