When added to your home color scheme, green will invigorate any room by adding a lot of depth and youthful flair. See below for tips on how to incorporate green into your home design scheme!
A Perfect Statement Piece
The Classy Chic design and the outstanding grey marble tables embellished with gold on The Bali Collection, makes it a perfect statement piece for a glam dining room.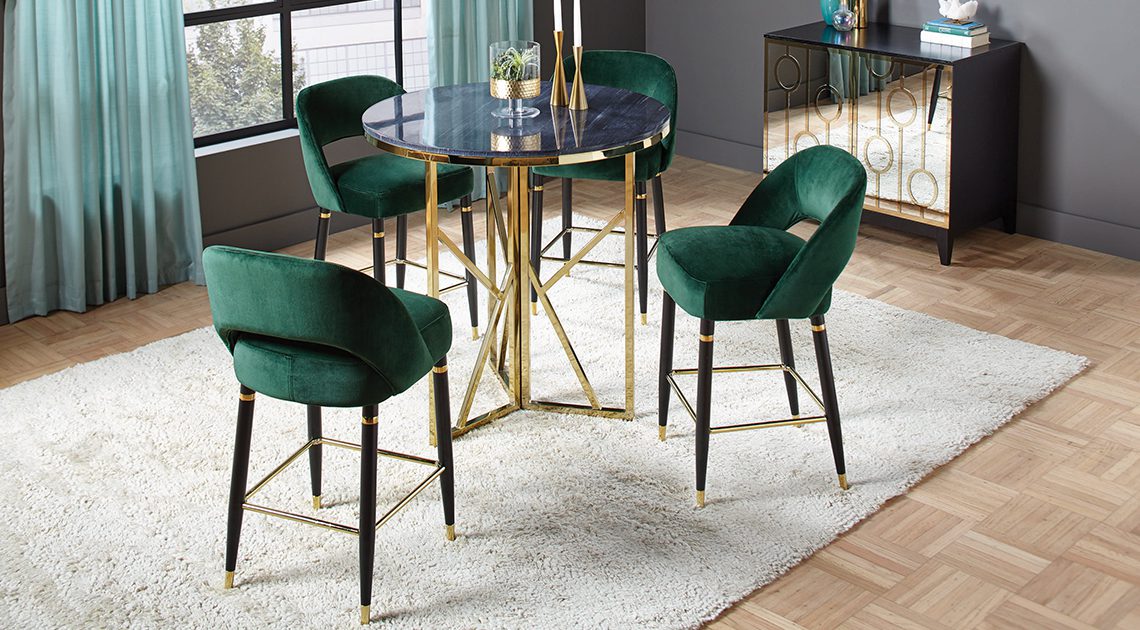 Grey is a color that complements green extremely well as seen in The Pissarro Collection.
A green camouflage tent bed will turn a kid's room into their own indoor playground!
Bring in the spring freshness by adding a beautiful floral pattern accent chair to your guest room.
Deck out the hallway with an antique green cabinet, and keep your belongings organized.
Craving more design ideas?
Sources