So before you go shopping for your favorite color or wood type for your table, you first need decide on a predominant style. Below you will find 4 of the most popular styles in dining furniture.
Mid-Century Modern
Thinking about mid-century modern as your dining room style choice? The first thing to remember is that simplicity is key. Mid-century modern furniture features clean lines, robust curves, and takes a minimalistic design approach. The most common types of wood used with this design option are teak, walnut, oak and rosewood.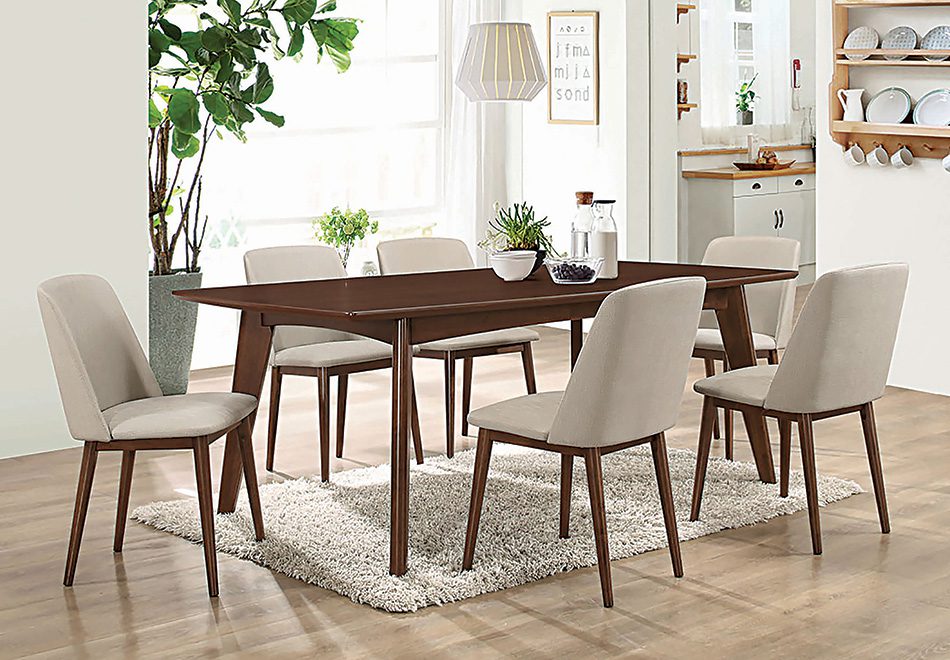 Traditional
One of the most popular design choices in interior design, Traditional style dining takes its inspiration from 18th Century European style. This timeless style exudes comfort and elegance, not to mention its perfect for someone that loves deep wood tones. It's also sometimes referred to as the Classic Home Style.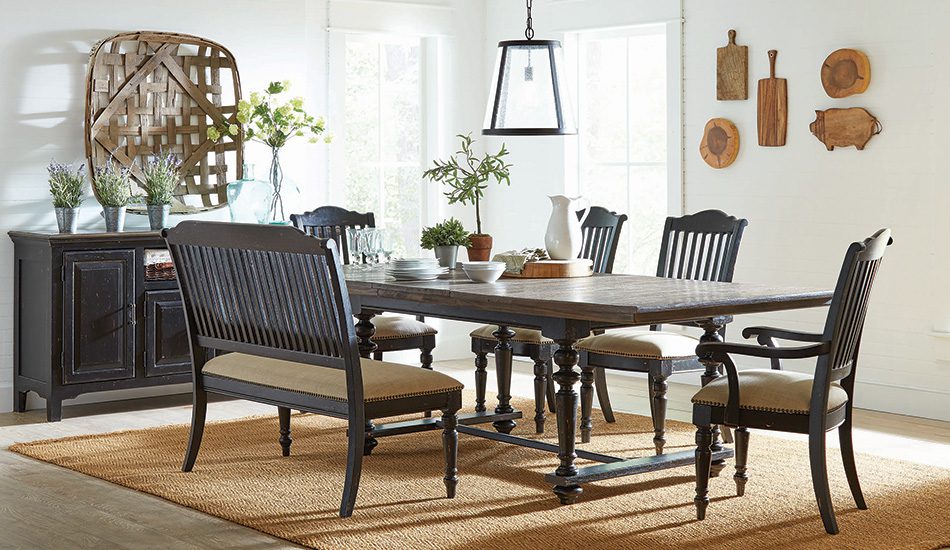 Contemporary
Contemporary dining should make a bold statement without sacrificing its key features like smooth, clean, and geometric shaped furniture that is arranged in a simple yet uncluttered fashion. With this style, less is more! Chairs will usually feature no skirts, trims, fringe, or tassels. Think about going basic, bare, bold, and structural.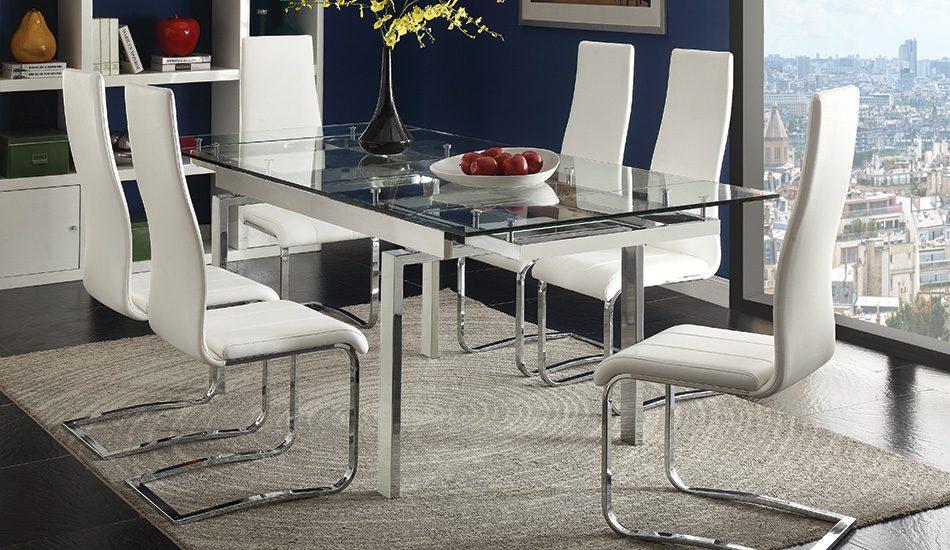 Transitional
Transitional style = Contemporary + Traditional meshed together. Transitional style is becoming more and more popular as designers are moving away from the traditional style and adding modern elements in their interior design scheme. You can pick a modern dining table and chairs but look for chairs upholstered in traditional fabrics. Also traditional furniture goes extremely well with modern lighting in a transitional design scheme.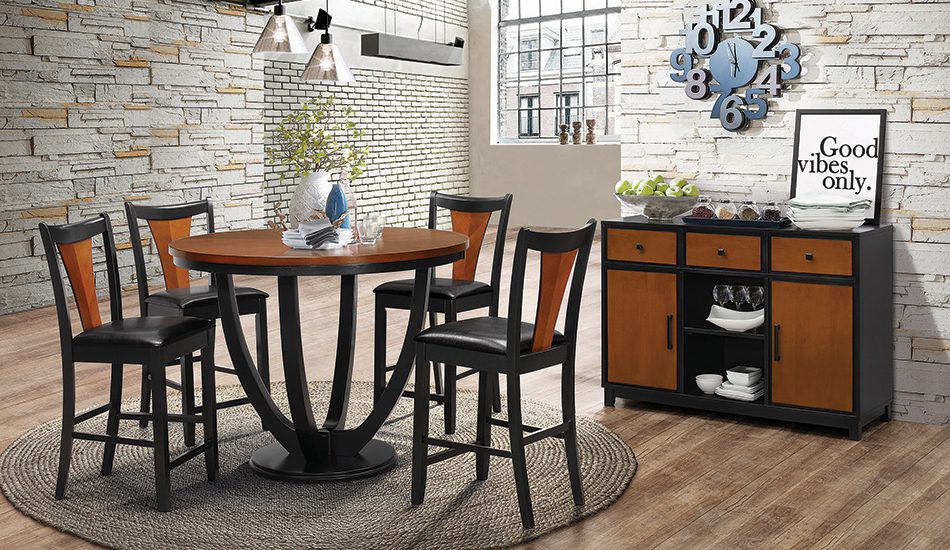 How to Pick The Perfect Chair
You can have the most beautiful dining room design with your ideal style of table, however if your guests do not want to sit on the chairs, all of your hard work will go to waste.
Looking deeper into the design aspect, make sure that the chairs contain comfortable upholstery on the seat and as well as the back. Assure that the back contours to your comfort. It's a perfect way to make sure your house guests linger longer at your dinner parties!
Transitional, Mid-Century, Traditional, Contemporary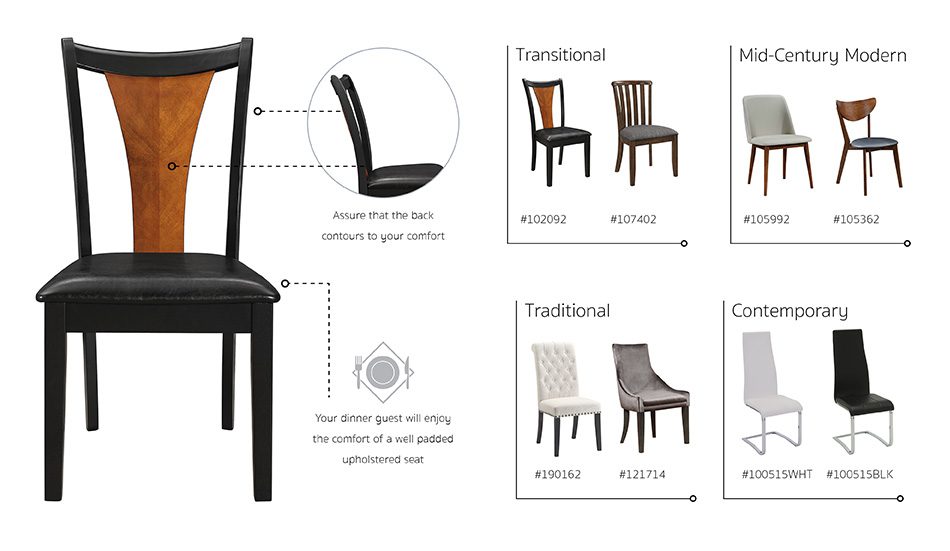 Choosing A Stylish/Functional Storage Space
Ever been to a house with a cluttered dining table? Chances are you have, and it was not a welcoming sight. A cluttered table is also an uncomfortable one and without having proper storage, chances are your dining table will get messy eventually. A server/buffet play a key roll in de cluttering your table by providing accessible-functional storage for all of your china and silver!
Storage drawers can help you keep clutter neatly put together and out of sight.
Use not only as a storage piece, showcase your feast by using the server top.
Conveniently organize and keep your dinnerware pieces safe and near for those special occasions with friends and family!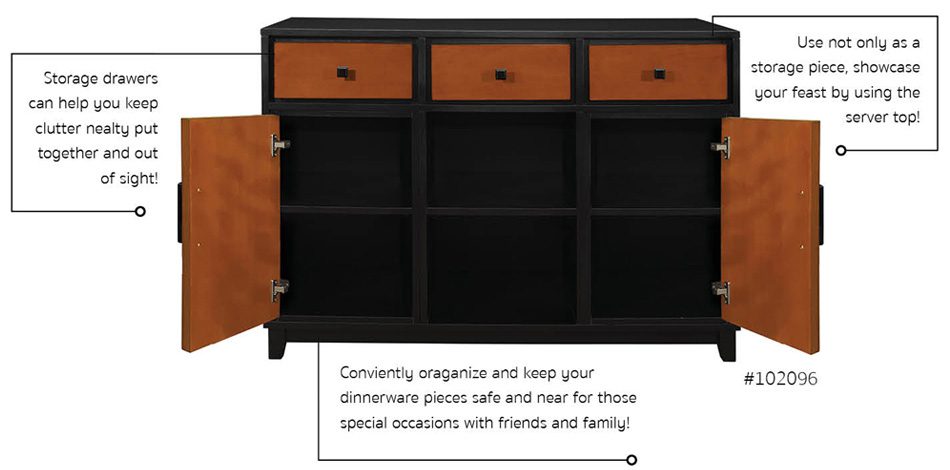 Variety, Style and Function
Mid-Century, Traditional, Contemporary, Traditional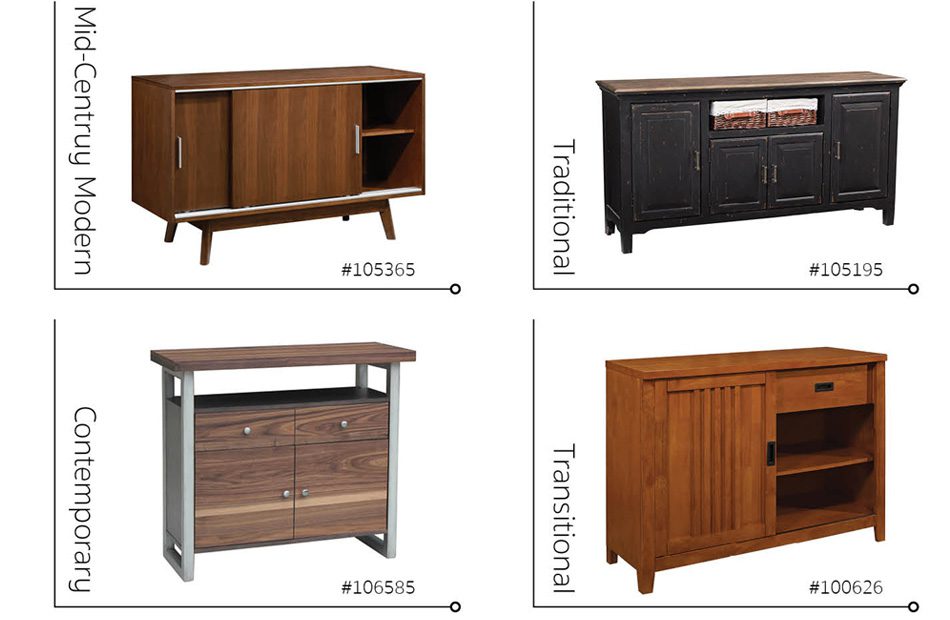 Sources