Best used as accent pieces, yellow activates the memory, stimulates the nervous system, promotes communication, and sparks creativity!
Product Feature: Felicity Collection
Coaster's Felicity Collection is the epitome of what furniture of the future looks like. Perfectly placed with yellow accent pieces, the set features a high gloss finish with led touch lighting on the headboard! This collection also displays how white and yellow work in perfect harmony when choosing your summer color pallet. The strong but saturated yellow wall art, pillow, and accent pieces liven up the whole room!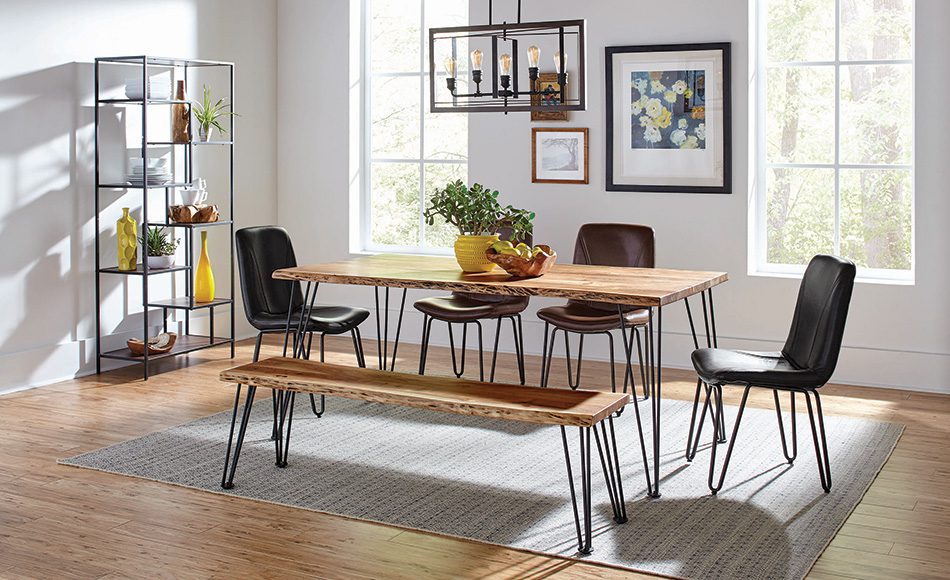 Design Tips/Tricks
Balance yellow with orange or a citrus inspired hue in your dining area
Yellow and grey are often used together in modern room designs
When used with dark hues like black, yellow tends to stand out more
Picking the correct shade of yellow is key for a harmonious interior design
Trend Report
Yellow is making a comeback! Especially in contemporary furniture
Yellow can be mixed with numerous colors. Be sure to stick to 2-3 max color palettes for a room
Start with yellow accent pieces if you are just starting to design with yellow and add from there!
Sources