Whether you're looking to dress up your foyer, organize your mudroom, or simply stash clutter out of sight, we'll show you how a few key pieces make it easy to elevate your entryway.
May I Take Your Coat?
Give guests a place to hang their outerwear, hats, scarves, or purses. A stylish coat tree simplifies entertaining—no more running to the door to show each guest where to stash their stuff. Plus, they'll never have to dig through a jumbled pile of coats at the end of the party. If the forecast frequently calls for rain, you'll love the convenience of a built-in umbrella rack.
Make Yourself Comfortable
Inviting guests to take their shoes off allows them to feel more relaxed and at home in your space. But this can be easier said than done when they're not wearing slip-ons or flip-flops. An entryway bench offers the perfect spot for unlacing tennis shoes, unzipping boots, or taking off strappy sandals. Plus, the open space underneath keeps shoes out of the path of other guests.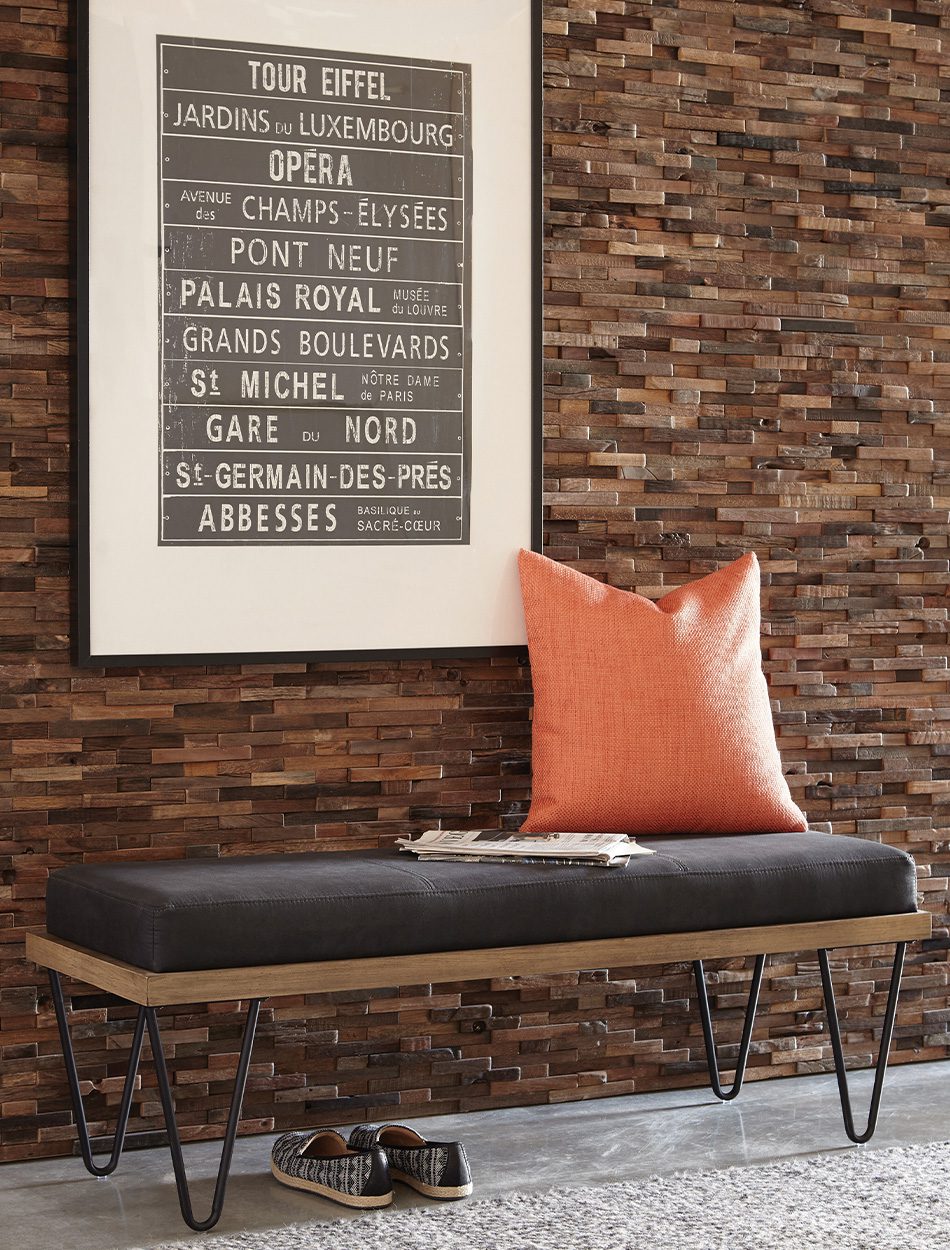 A Grand Entrance
Up the wow factor of your entryway with a unique console table that reflects your personal style. Minimal decor makes for a more welcoming look, so accessorize with just one or two key elements—a lamp, fresh flowers, a small collection of your favorite books, a few souvenirs from your travels, or a fun conversational piece.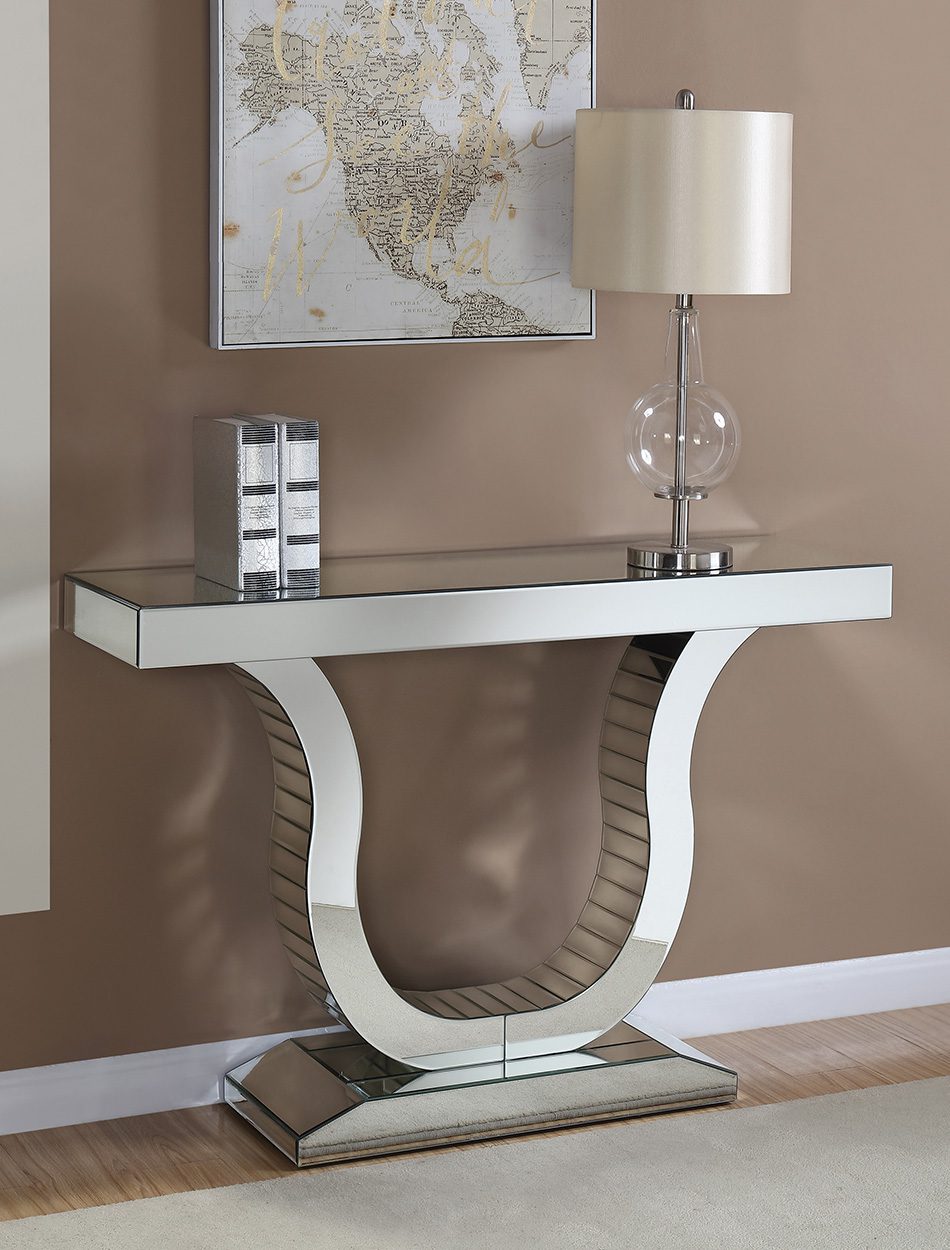 Out of Sight
Let's face it: every home has clutter. There's always a stack of mail, charging cables, electronic gadgets, and, of course, that one drawer with a random selection of things you don't know what to do with. But with a handy accent cabinet, you can keep your entry looking pretty, while hiding practical necessities behind closed doors.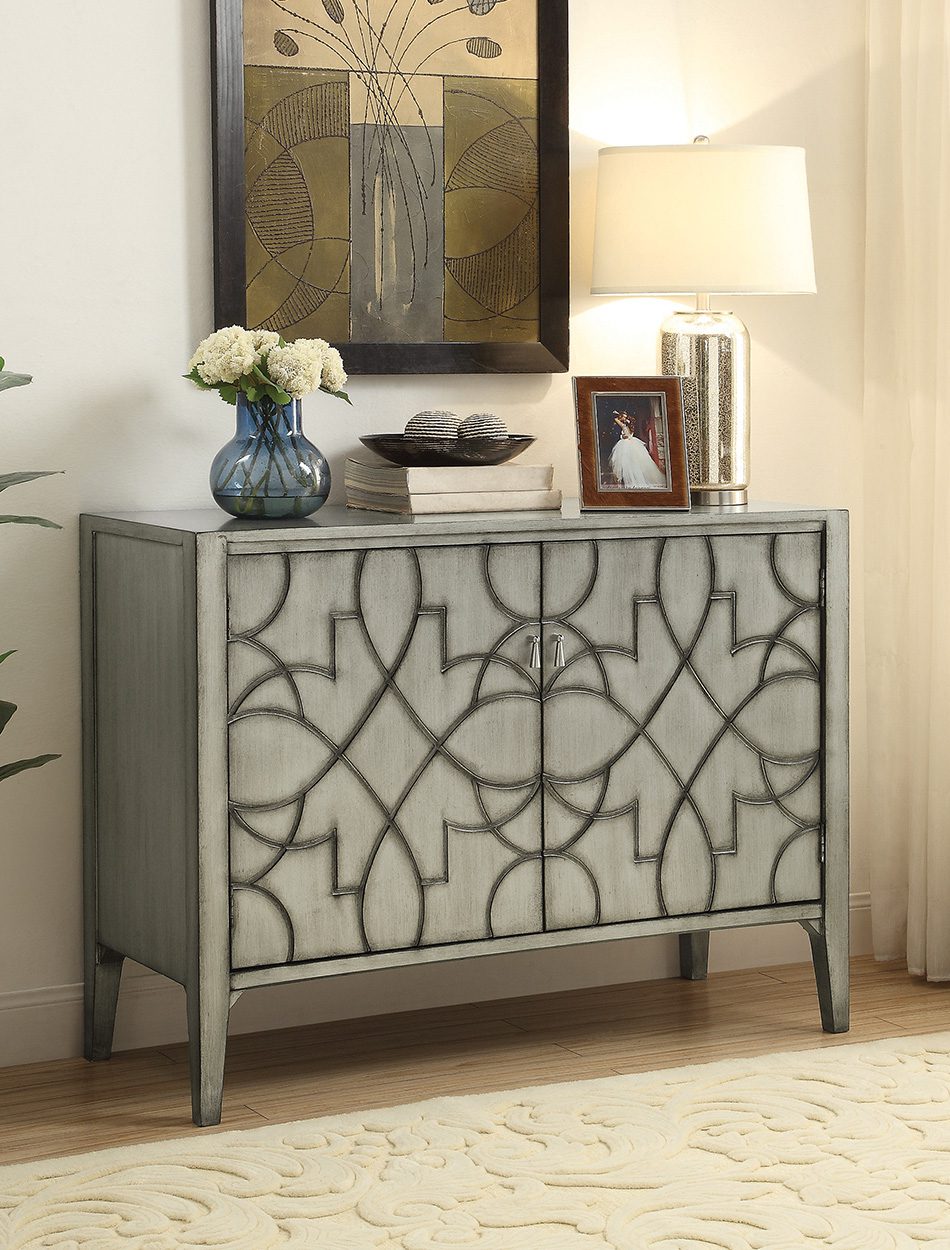 A Little Self-Reflection
A mirror brightens your entryway with reflected light and makes the area feel more spacious. Plus, with a mirror near the door, it's easy to check your outfit or lipstick before you leave so you can make a great impression when you set out to greet the world.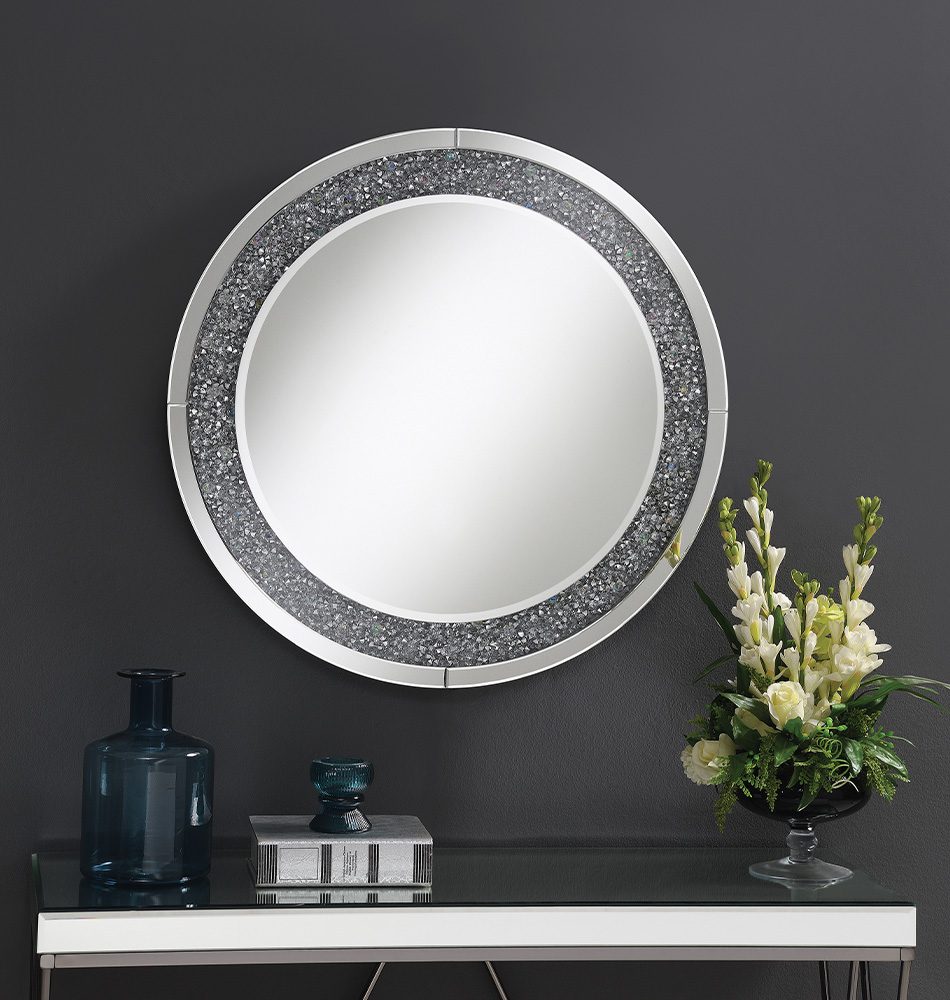 DIY Foyer
No entryway? No problem! Folding screens make it easy to carve out a separate space between your doorway and living room. Now you'll have an area to properly greet guests—and when you're relaxing at home, there's no need for the delivery person to judge your binge-watching choices.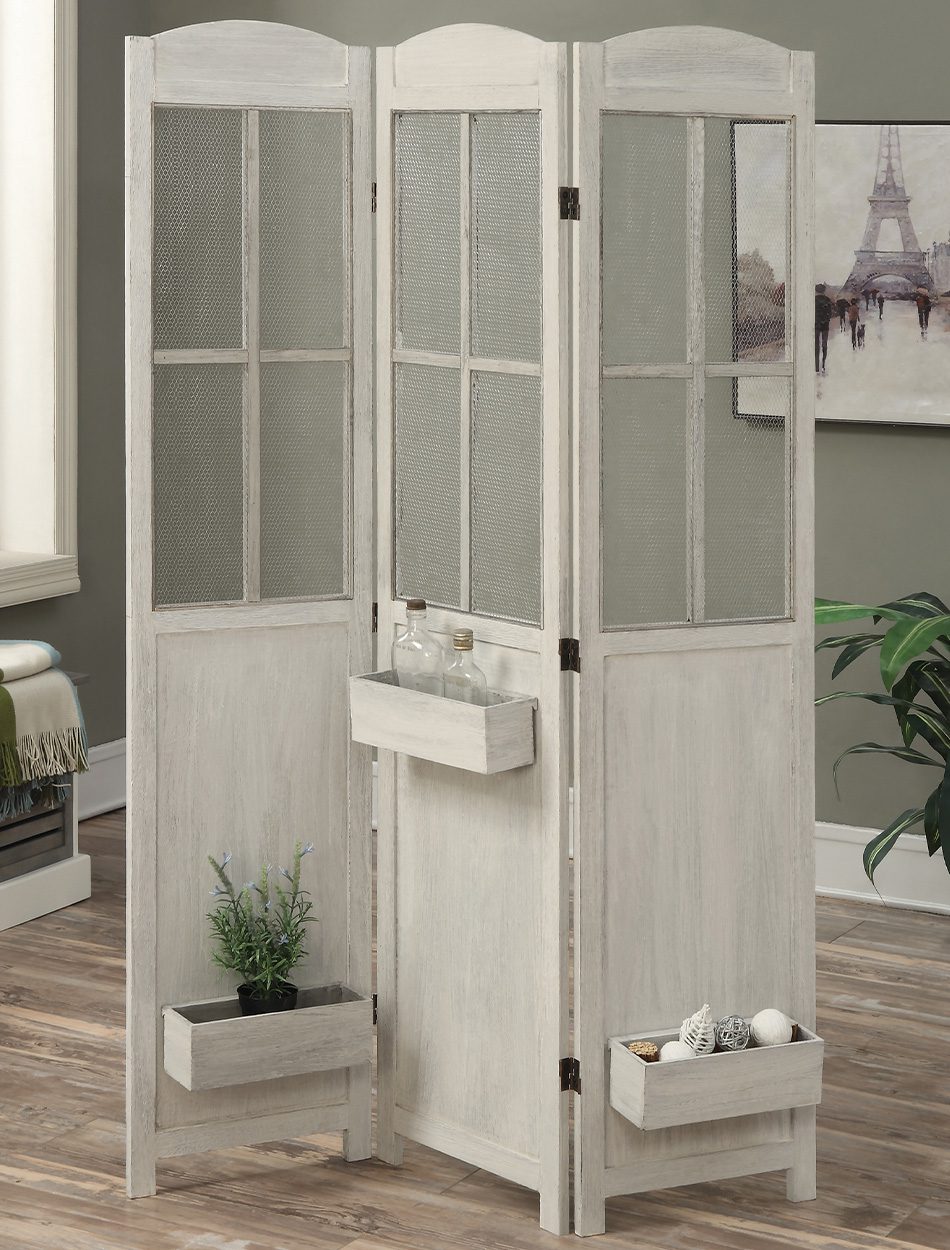 Clean Up Your Mudroom
Even if guests never see it, your backdoor entrance is just as important as the front—maybe even more since it's the way your home greets you. Add a bench with storage for everything from dirty cleats to soccer balls so the mess never makes its way into your living space. Or consider a hall tree with coat hooks to keep rainy jackets from leaving puddles on your floor.