1. Mix Different Chair Styles
No two guests at your table are exactly alike, so why should chairs be identical? Choose a neutral color scheme, then feel free to pair chairs with different fabrics, styles, and shapes. Stick with no more than two styles for a cohesive look, and maintain balance by placing matching chairs on the ends.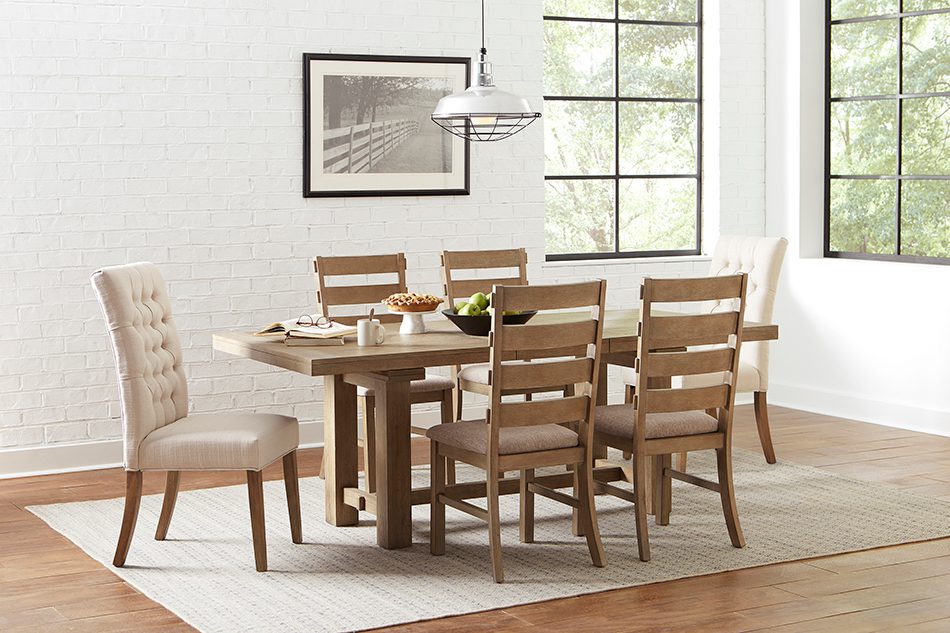 2. Mix & Match Chair Colors
Showcase your creativity by bringing color to the table. Whether you're mixing black and white, subtle neutrals, or bright colors, this eclectic look can make any meal more fun and festive. Opt for two colors or let each diner have their own. Choose complementary—or neutral—dinnerware to avoid the entire-box-of-crayons vibe.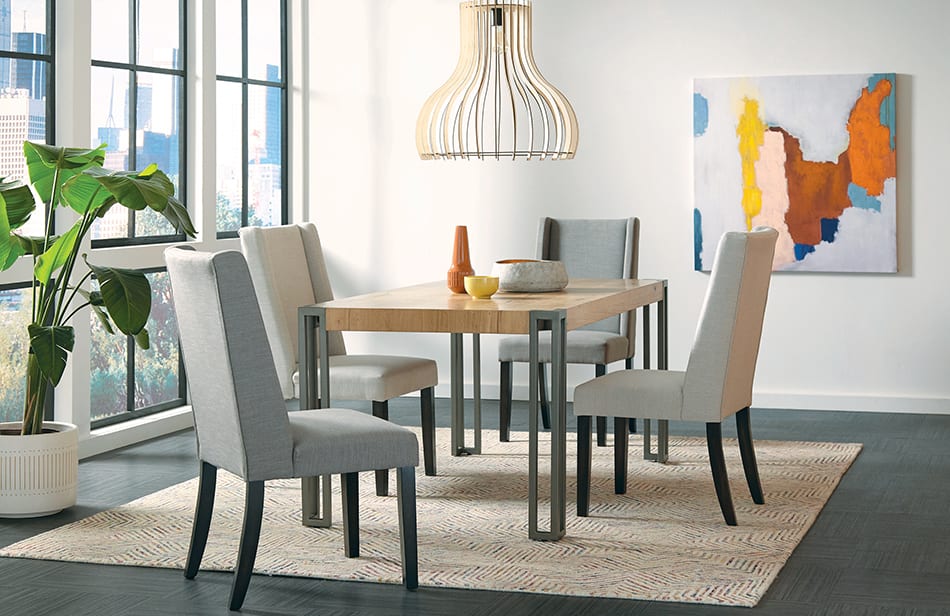 3. Add a Bench
Add versatility by swapping a pair of dining chairs for a bench. They're especially handy when kids have friends over or for squeezing in one more person at holiday dinners. Plus, if you have messy eaters in the family, you can opt for a solid wood style to protect upholstery.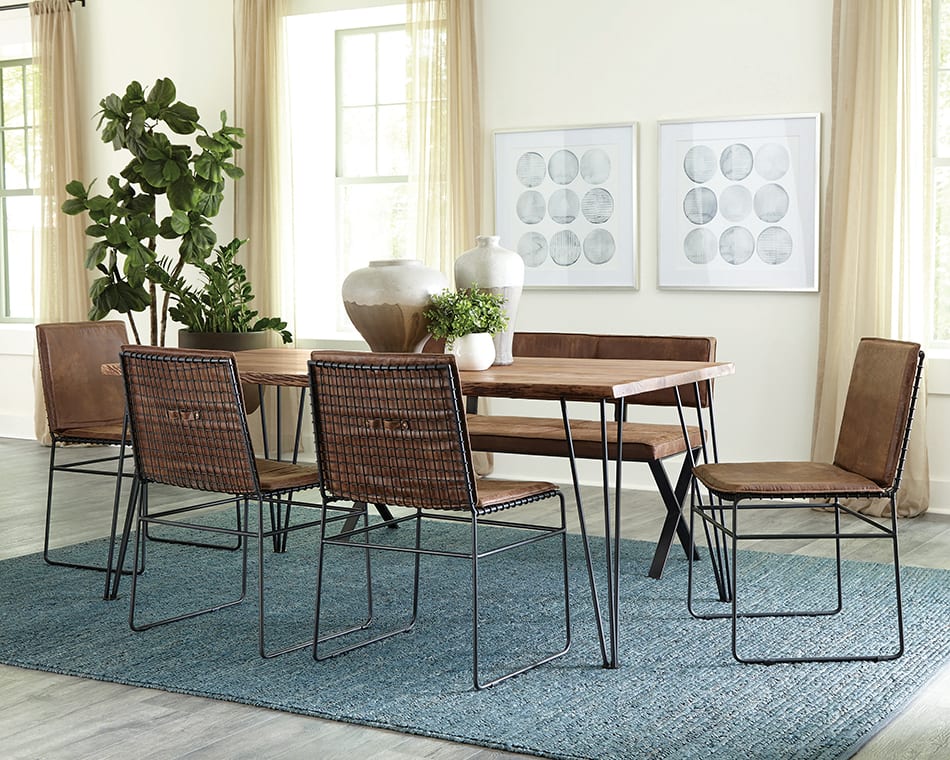 Meet Your Match
Mixing and matching doesn't have to be complicated. Master these basic guidelines, and you're set to create a dining space that's uniquely yours.