As a kid, when you got that box of 64 colors, your mission was clear—use ALL of them. After you learned the phrase "sensory overload" you've become a little more discerning. You realize that a simplified palate featuring just one or two neutral colors can be easier on the eye and provide a more calm, relaxing environment. But perhaps you're nervous about creating a home that feels sterile or boring. Check out a few of our favorite tips for striking a perfect balance using neutral colors—from white and black to gray, brown, and beige.
Made in the Shade
Enrich your space by building layers of the same color in slightly different hues. Think white walls with ivory curtains, add in a cream-colored couch and a tan rug to tie the room together. Plus, you can add depth to any room by using a range of wood grains, pairing cherry with mahogany or walnut with maple.
Color Inside the Lines
A pop of color in an otherwise neutral room elevates the entire space. You can easily accessorize with everything from lamps and vases to throw pillows and art. Whether you opt for a subtle pastel or bright jewel tone, a little color goes a long way.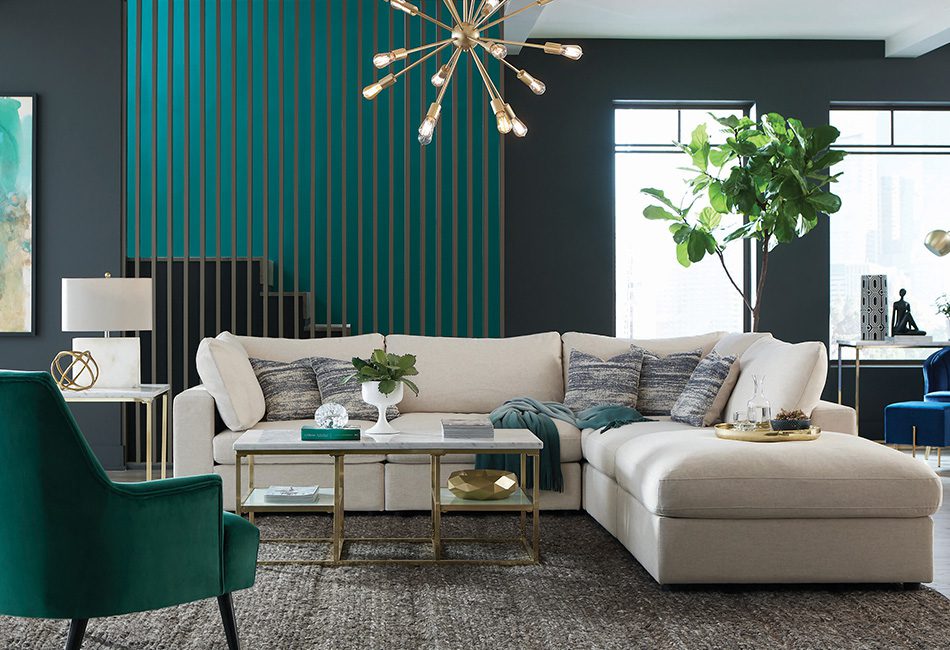 Shape Up
When there's little variation in color, interesting shapes make a major visual impact. Whether it's an accent chair or end table, an abstract sculpture or geometric bookshelf, shapes are a fun way to put a unique spin on your space.
The Finishing Touch
Easily add dimension to neutral rooms with your favorite textural details. From fuzzy blankets to sleek metallic surfaces, velvet upholstery to warm wood accents, when it comes to textures, the more the merrier.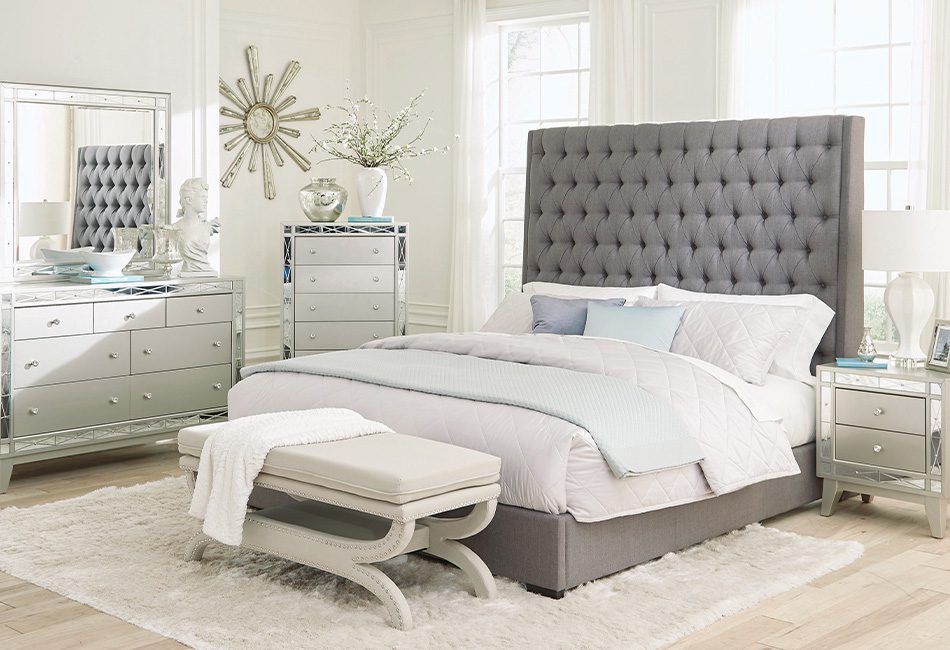 Neutral Palate—4 Ways
Mid-century modern to industrial, rustic to glam—check out four of our favorite ideas for incorporating neutrals into any decor style.
With neutral colors, a little imagination, and a few key accents, you'll easily transform any room into a relaxing space you can't wait to come home to.