But your dreams of grown-up primping lose their luster when you can't even blow dry your hair without someone needing the bathroom. Or when searching for that missing earring makes you late for work… again.
Ready to recapture the joy of getting ready to greet the world? Here's our guide for primping in style:
Sitting Pretty
Channel your inner Hollywood star as you apply makeup from the comfort of your vanity. Styles range from elegantly simple to gorgeously glam—with drawers for organizing your cosmetics or extra storage for jewelry, scarves and other accessories.
Prêt-à-Porter
More than just a place to corral your clothes, dressers offer a fun way to reflect your personality. Roomy drawers keep your wardrobe clean and ready to wear, while a large mirror sees you through countless outfit changes. Plus, the top doubles as a shelf for showcasing your favorite pretty things.
Be Jeweled
Just say no to tangled necklaces and jumbled up jewelry—give your accessories a home of their own. Keep everything from costume pieces to antique heirlooms organized and easy to find with a jewelry armoire.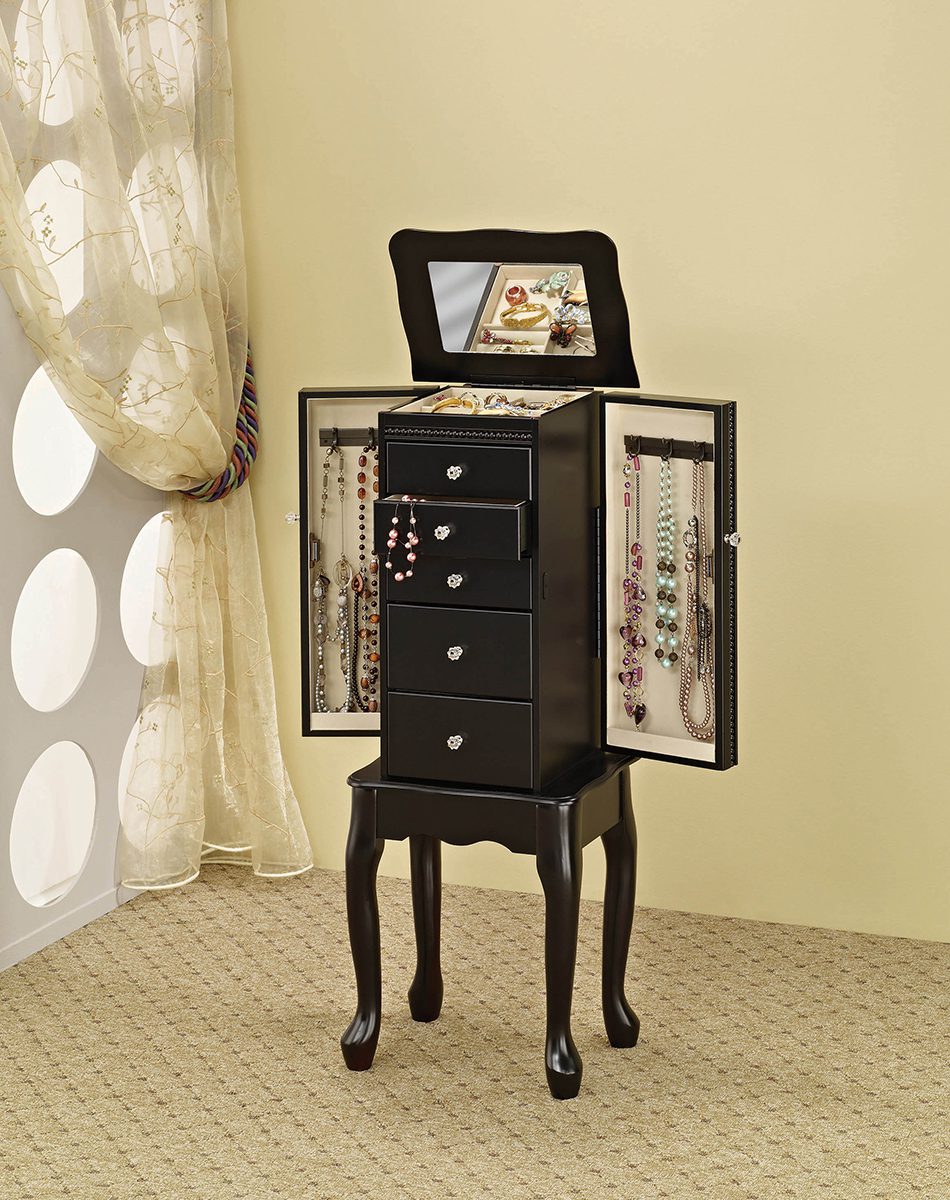 Self-Reflection
Check out your look—right down to your cute shoes! A glance at your full-length mirror lets you catch any wardrobe malfunctions so you can walk out the door with confidence.
Hidden Treasure
These double-duty pieces combine two primping essentials in one—a full length mirror AND a jewelry armoire. Plus, they include shelves for storing everything from nail polish to perfume.
Beauty Spot
Getting dressed doesn't have to be stressful. With a few essential pieces, you can pamper yourself and discover the magic of me time in the morning.